Microsoft Paint, the quintessential image editing tool that has been a part of the Windows experience for generations, is receiving a long-awaited update. Rolling out to Windows Insiders in the Canary and Dev Channels, this update brings sophisticated features like layers and transparency to the classic application, making it more versatile than ever.
Layers: Stacking Up the Possibilities
The new update introduces the ability to add, manage, and remove layers on the canvas. This feature, which has long been a staple in more advanced image editing tools, will let users stack shapes, text, and other image elements on top of each other. Users can access this feature by clicking on the new 'Layers' button on the toolbar, opening a side panel that allows for easy layer management.
"Adding layers to Paint is like adding a third dimension to a flat surface. The creative possibilities are endless," said Dave Grochocki, Principal Product Manager Lead for Windows Inbox Apps.
Transparency: Seeing Through the Changes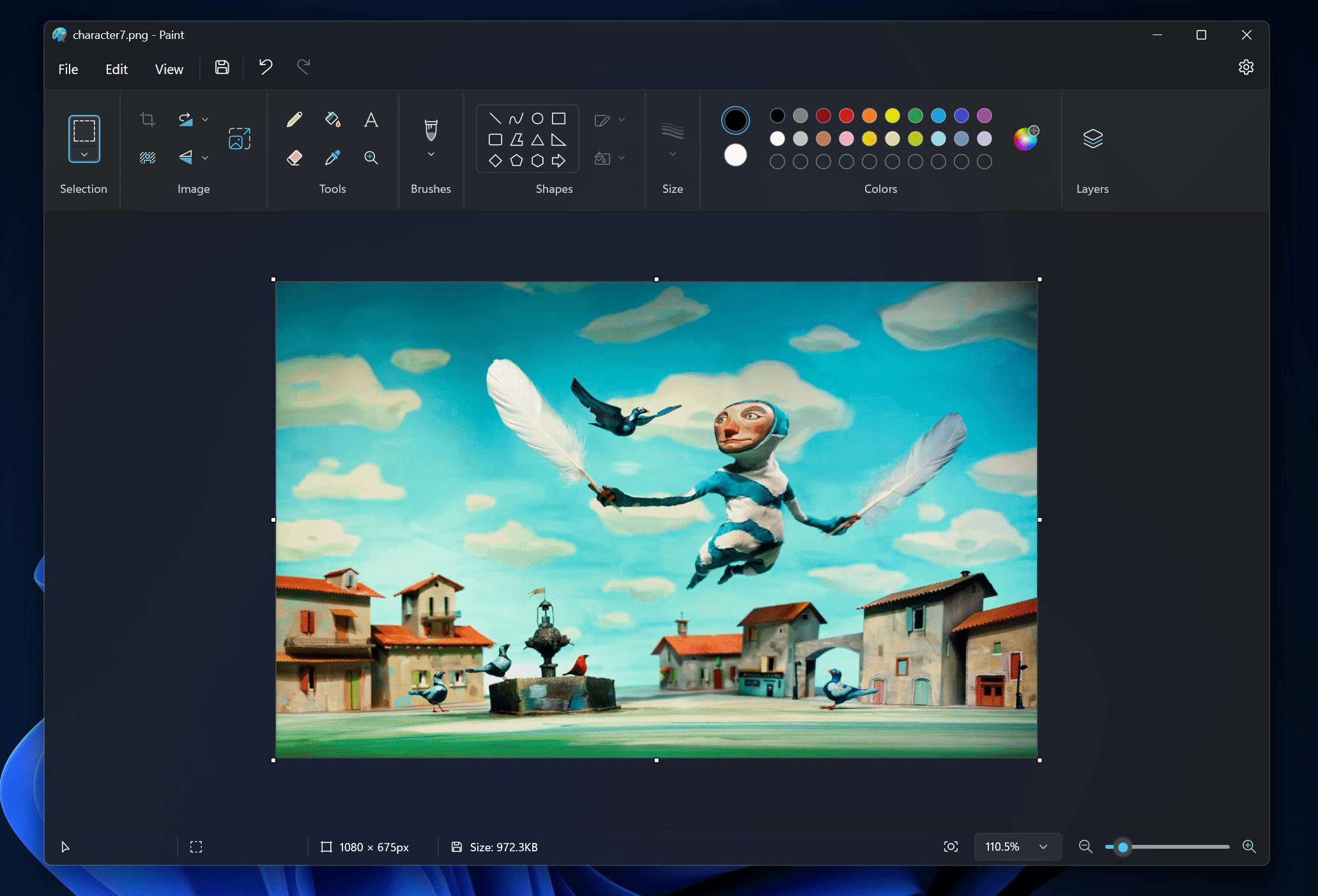 Transparency support is another major addition. Users can now open and save transparent PNGs, and work with a checkerboard pattern on the canvas to indicate transparent areas. This update refines the eraser tool; erasing content will now actually remove it instead of painting the area white. In a multi-layered composition, erasing content on one layer will reveal the layers underneath.
AI-Driven Background Removal: A Game-Changer
Earlier this month, Microsoft introduced an AI-driven Background Removal feature to Paint. This allows users to isolate a subject from its background with a single click. Combined with the new layers and transparency features, users can now create even more complex and aesthetically pleasing image compositions.
"The Background Removal feature was just the tip of the iceberg. Layers and transparency are going to redefine how both casual users and professionals use Paint," added Grochocki.
Why These Updates Matter
For years, Paint has been viewed as a basic tool, lacking the sophistication of other image editing software. These updates, however, level the playing field, making Paint more appealing for a variety of users—from those dabbling in digital art to professionals in graphic design.
What's Next: The Future of Paint
While these updates are currently available only to Windows Insiders, Microsoft plans to roll them out to the general public in the coming months. This could pave the way for further advanced features, as Microsoft continues to invest in AI and machine learning technologies.
A Palette of New Possibilities
Microsoft's recent updates to Paint are not just incremental changes; they are transformative upgrades that are set to redefine the user experience. By incorporating layers, transparency, and AI-driven features, Paint is evolving from a simple tool into a comprehensive image editing suite. So, buckle up, Windows users, because Paint is about to get a whole lot more interesting!