As the summer season winds down and daily commutes to work and school become the norm again, Google is stepping up to make your time on the road more productive and enjoyable. The company has introduced a range of new apps and features for Android Auto and cars with Google built-in, aimed at enhancing both your driving and parked experiences.
Stay Connected Without Taking Your Eyes Off the Road
"We're taking the next step by making it easy and safe for you to quickly join scheduled meetings and conference calls from your car display," says Haris Ramic, Director of Product Management for Android Auto.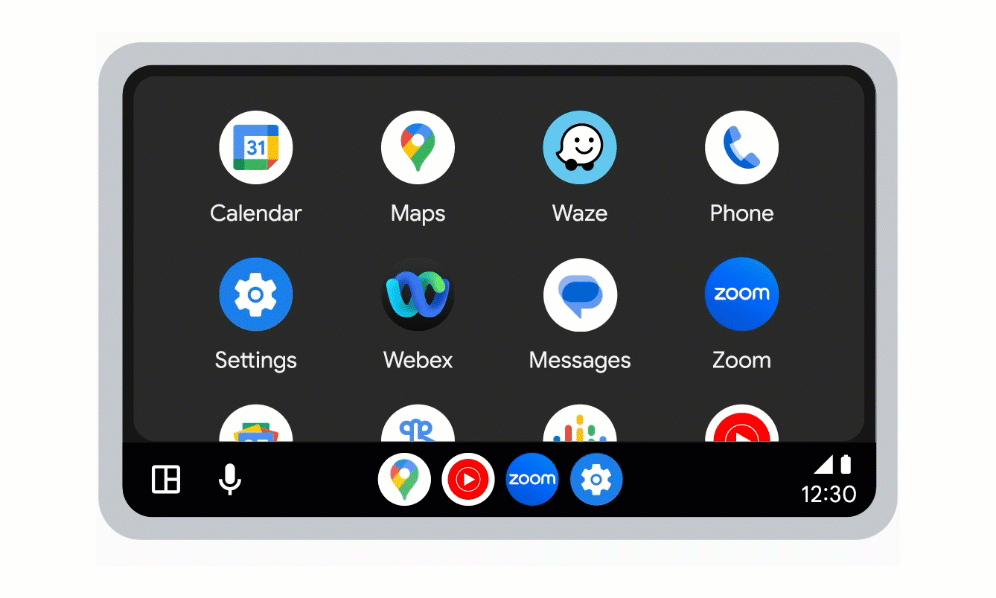 Starting today, both WebEx by Cisco and Zoom are available on Android Auto, offering audio-only capabilities. This development introduces an entirely new category of apps tailored for the car environment. Forget fumbling for your phone; you can now join your scheduled meetings and conference calls directly from your car's display.
Transform Parked Time into Prime Time
While work is essential, it isn't everything. Google recognizes this and has expanded its video apps for cars with Google built-in. Prime Video is now accessible via Google Play on select models of Renault, Polestar, and Volvo Cars. "Whether you're waiting for school to let out or charging your vehicle, you can now catch up on your favorite content," adds Ramic.
But the parked experience isn't limited to just video content. Vivaldi, a Chromium-based internet browser, is also making its debut on Google Play in the car. Now you can surf the web safely while your car is parked, allowing you to utilize your time more effectively.
Weather Updates for Safer Journeys
Safety and convenience continue to be at the forefront of Android Auto's new features. Coming soon, you'll be able to download The Weather Channel app from Google Play on cars with Google built-in. Known for its accuracy, The Weather Channel aims to provide real-time weather updates, including hourly forecasts and "Trip View" radar, ensuring you're prepared for what lies ahead on your journey.
Keyless Entry: The Future is Now
In an era where smartphones are becoming increasingly integral to our lives, Android Auto is introducing support for digital car keys. This feature allows you to lock, unlock, and start your car using just your phone. What's more, you can even share your digital key wirelessly with friends and family, regardless of whether they're on Android or iOS. Support for this feature is currently rolling out on select models of Hyundai, Genesis, and Kia in the U.S., Canada, and Korea.
Driving Into the Future
Android Auto and Google built-in cars are witnessing a surge in app support, aimed at making your driving experience not just more convenient but also more enjoyable and safe. With these new introductions, Google assures us that there's much more down the road, and we can't help but be excited about the journey ahead.