Meta Quest, a leading Virtual Reality platform, has announced its v56 update with exciting new features set to revolutionize user experience in the metaverse. These updates span across improvements to hand tracking, Facebook live streaming, system-level live captions, and more.
Hand Tracking 2.2: A Game-Changer in Immersive Experience
Hand tracking has been a focal point for Meta Quest and this v56 update introduces Hand Tracking 2.2. It notably improves hands responsiveness and reduces latency by up to 40% in regular usage, and a whopping 75% during fast movements. With additional enhancements, Meta has made rapid-paced games more immersive and interactive, bringing users closer to the controller experience. Users can test these changes in the new Move Fast demo app or by engaging in Litesport or VR Workout. The company has also hinted at further improvements with the launch of Quest 3 later this year.
Facebook Livestreaming: Sharing Real-time VR Experiences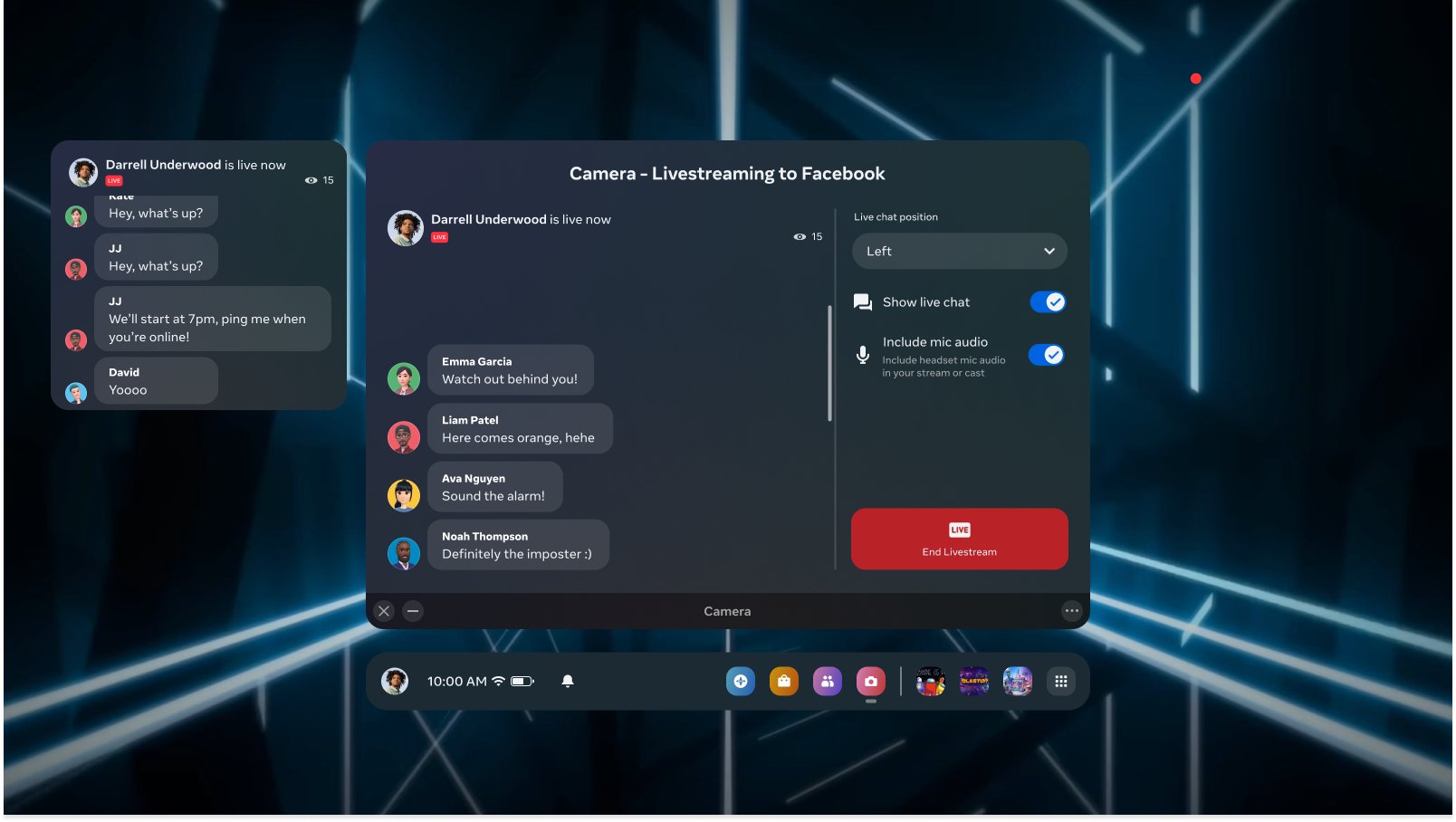 The v56 update also revives the much-loved livestreaming feature to Facebook. Now, users can seamlessly share their VR exploits and adventures with friends in real time. To start streaming, simply link your Facebook account to the same Accounts Center as your Meta account. The redesigned feature promises high-quality video output and live chat access, making it easier to connect with friends during a stream. However, the rollout will be gradual, so not all users will have immediate access to this feature.
New Ways to Connect: Enhanced Communication Features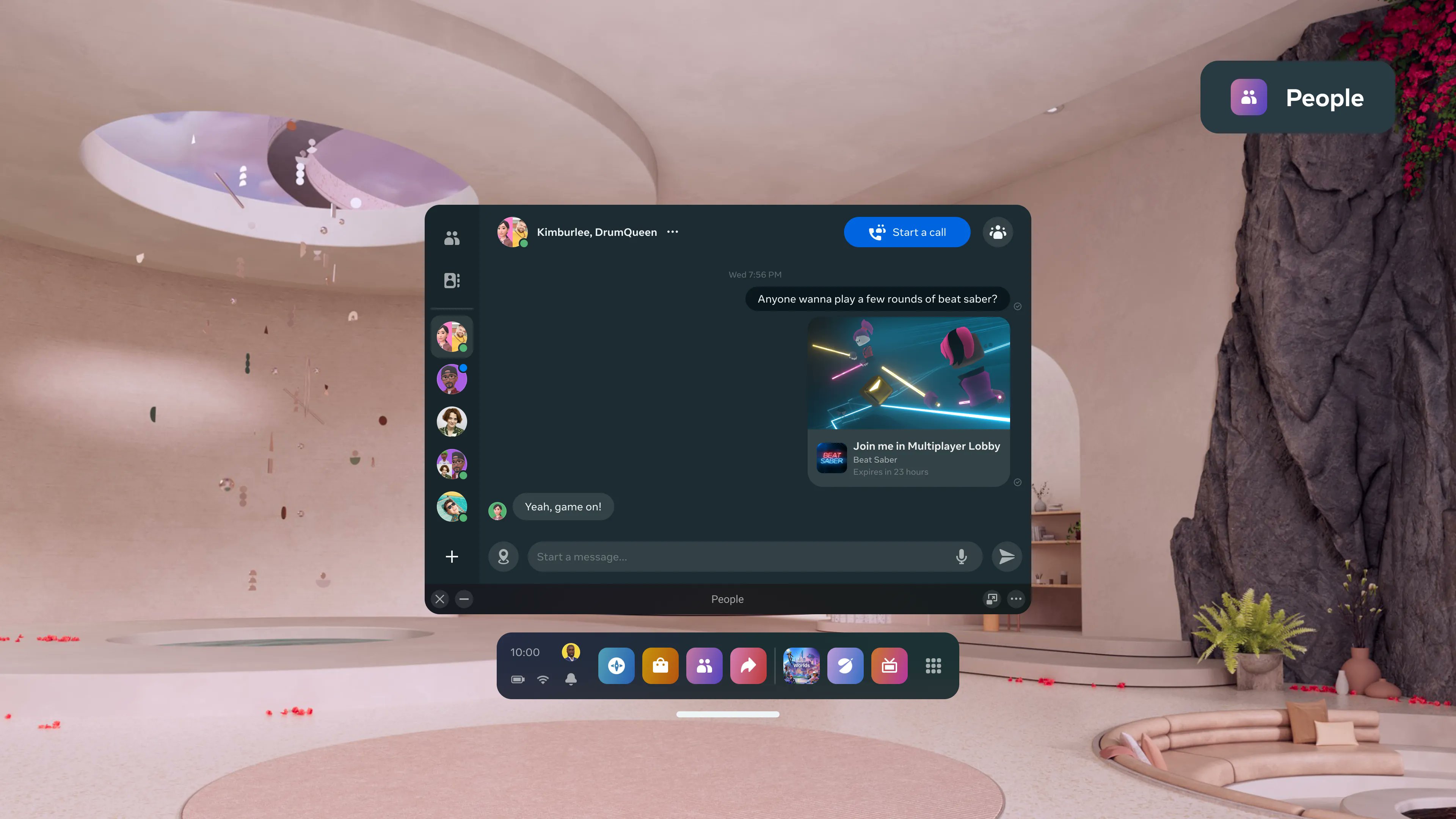 The v56 update makes it easier to connect with friends across Chats and Parties. With the new update, starting a call automatically creates a chat thread, inviting all members to the call. This new feature lets users easily invite friends to join them in an app or world, with Invites accessible on profile cards and in chat threads.
Accessibility Updates: Live Captions and Button Remapping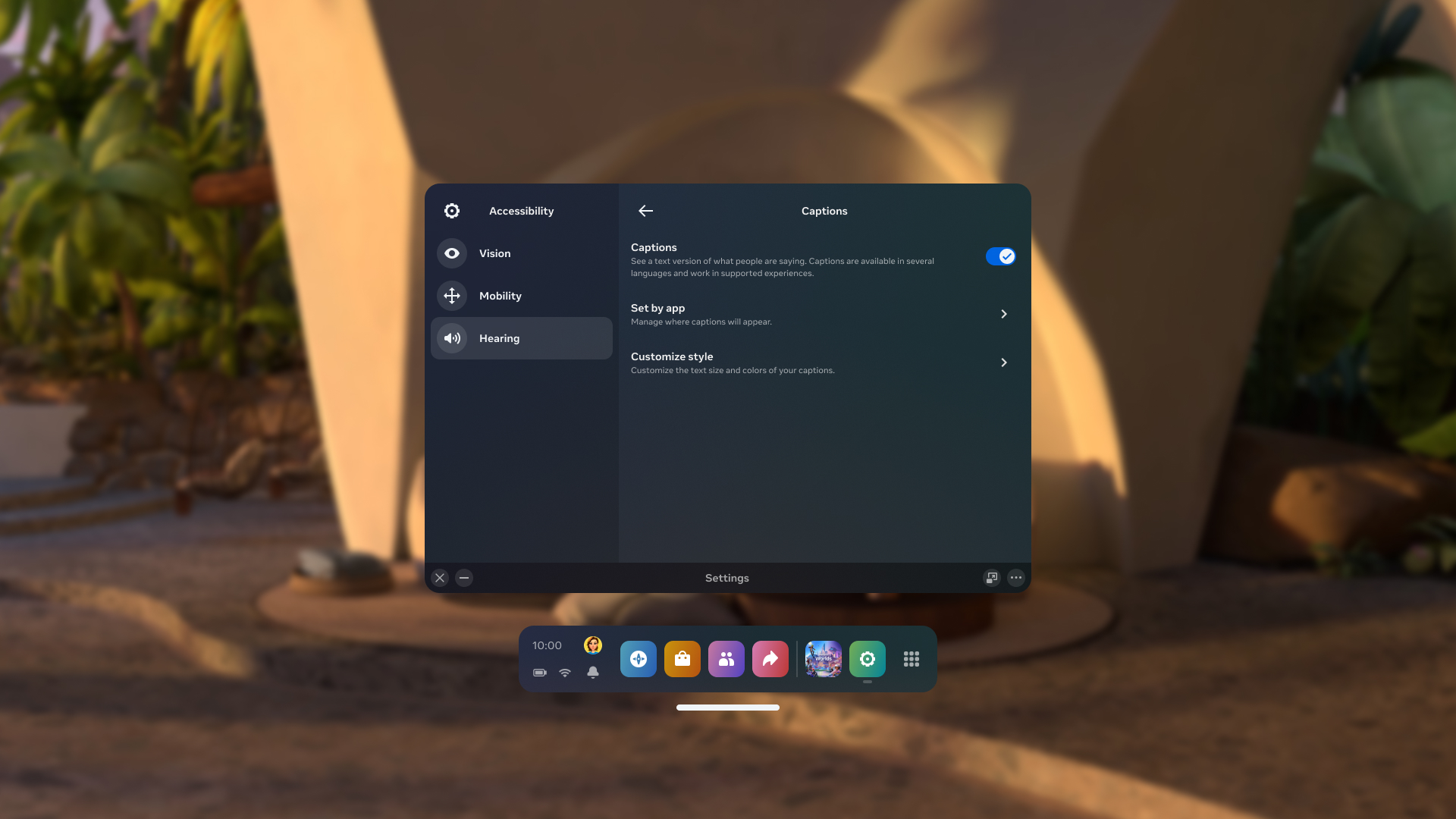 Meta's dedication to accessibility and usability shines through in the v56 update with system-level live captions now available for Meta Quest TV, Explore, and the Meta Quest Store in-headset. This feature aids hard-of-hearing users and those who prefer to use subtitles for better understanding and focus.
Furthermore, the v56 update introduces a button remapping feature, allowing users to customize their controller button layout to meet their unique needs. This enhances the experience for users with dexterity challenges and those who prefer a more personalized controller setup.
Seamless Updates and Backups: Automatic Powering of Headsets
In response to user frustration over software being out of date, the v56 update introduces automatic powering of headsets for updates and backups. When the headset is charging, it will automatically turn on to perform updates and cloud backups, allowing for a smoother and uninterrupted user experience.
Local Dimming on Quest Pro: Improved Display Quality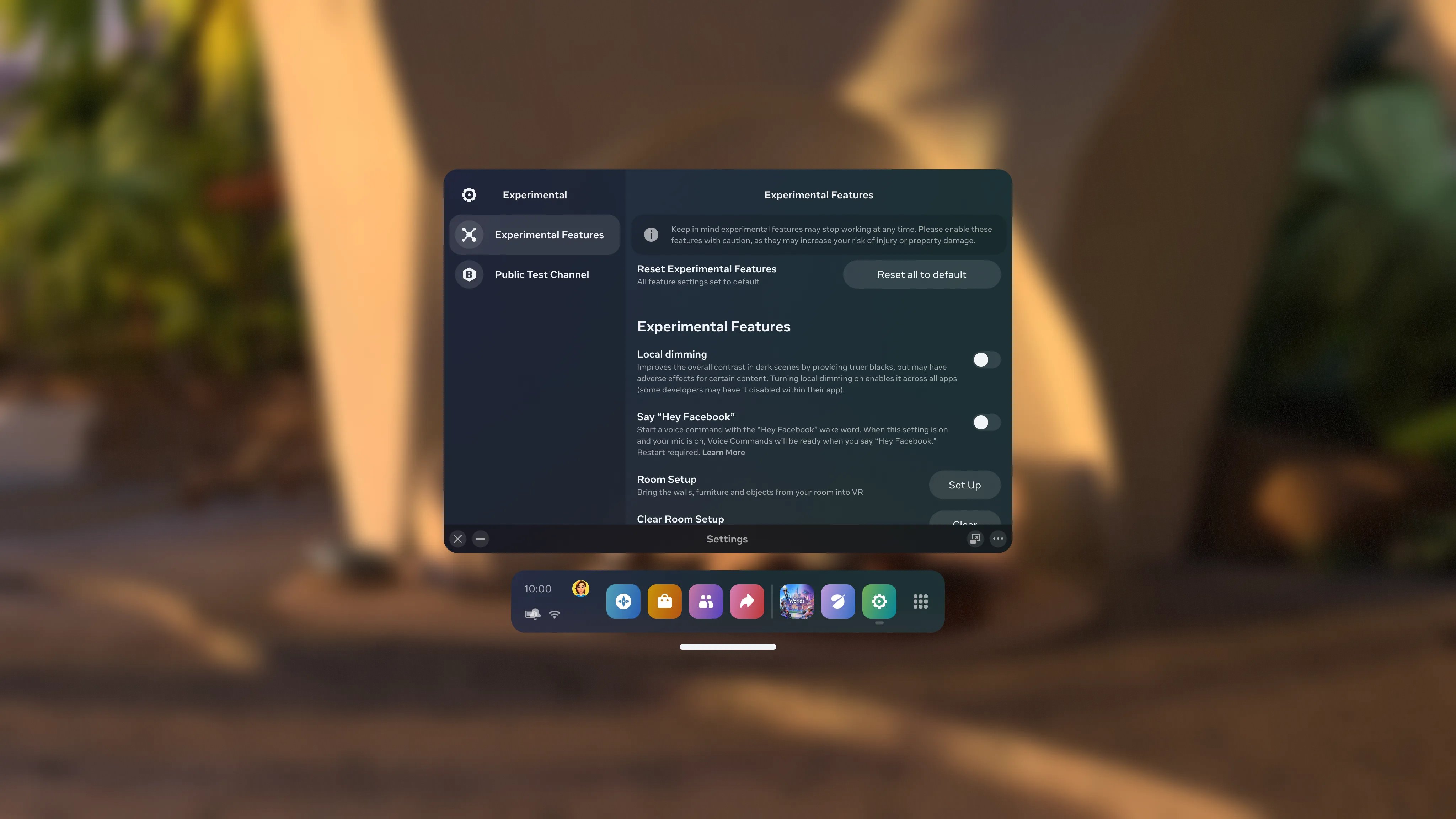 Responding to positive community feedback, system-wide local dimming is now an option on Quest Pro, significantly improving color contrast and enhancing visuals in darker scenes.
The Meta Quest v56 update appears to be a comprehensive upgrade to the user experience, with features addressing accessibility, user connectivity, hand tracking, and streaming. The reaction on Twitter has been mostly positive, with users eagerly waiting to see these features in action.
As always, Meta Quest updates roll out gradually, so if you don't see the v56 update yet, stay tuned. It will be available soon.