When you receive a video call from someone, often we will decline the call since we are not camera-ready. To solve this problem, Meta is announcing a new feature on Messenger and Instagram. Meta today announced that it is bringing real-time calling with Meta Avatars on Messenger and Instagram. This feature will work both on Android and iOS.
Meta also announced that you can now share animated avatar stickers in Instagram and Facebook Stories and Reels, Facebook comments, and 1:1 message threads on Messenger and Instagram.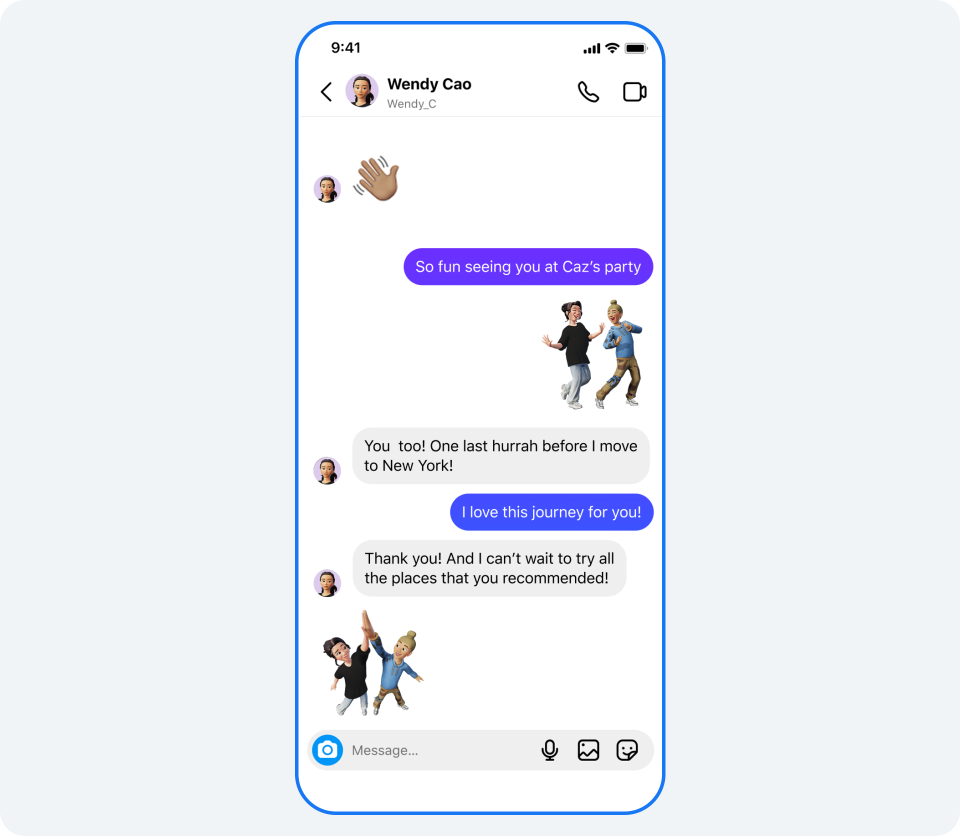 @Tagging now allows you to add a few friends to Facebook Stories, so you and your friends' avatars can hang out and do things together in the metaverse just like you do in real life. And you can share your social stickers of you and a single friend in 1:1 message threads.
To create an Avatar that resembles yourself, you need to spend some serious time in Avatar editing. To make it easy for users to get started with Avatars, Meta is testing a new feature on Facebook and WhatsApp that will allow you to take a live selfie and get a suggested avatar option based on the selfie. You can pick from the options and further personalize them to best represent yourself.