Small businesses often grapple with the daunting task of effective time management. Recognizing this, Google Workspace has introduced new Gmail and Calendar features aimed at streamlining businesses operations, connecting with customers, and expanding brand visibility. These innovations are designed to maximize efficiency for small businesses, enabling them to better manage their schedules and engage with their customers.
New Appointment Scheduling Features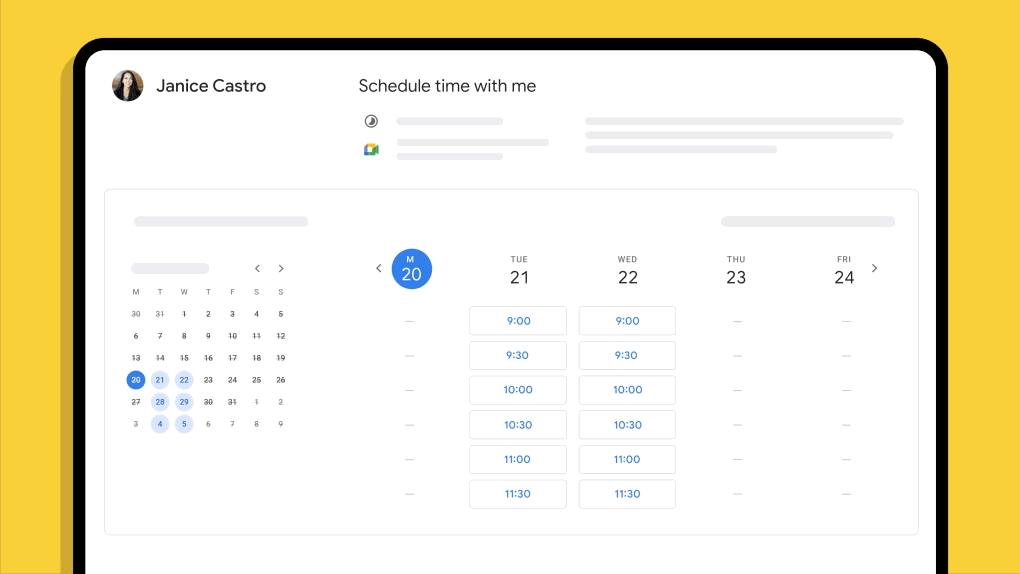 In 2021, Google Workspace launched an appointment scheduling feature for Individual subscribers, simplifying time management by integrating shareable booking pages with existing schedules on Google Calendar. This feature automatically checks user availability and allows for the setting of buffers or limits on daily appointments.
Google is now expanding this feature, enabling users with personal Google accounts to create a booking page. Ideal for booking consultations, appointments, or meetings with customers and partners, these pages can also be utilized for personal scheduling outside of work. The rollout of this feature has commenced and will continue over the coming weeks.
For those needing additional, premium features, such as the ability to create an unlimited number of booking pages, automated email reminders, multiple calendar checks for availability, and email verification, Google Workspace subscriptions are available. Access to these premium features will also be extended to Google One Premium plans for personal use.
Simplifying Payments with Paid Appointments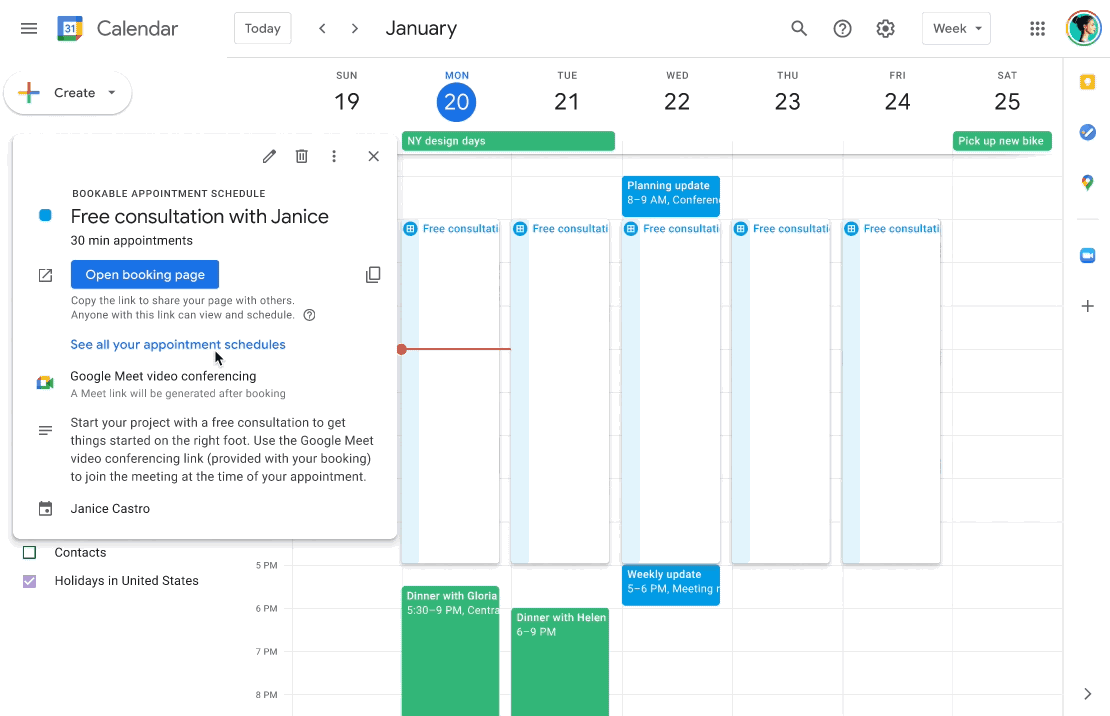 Tracking payments can be a complex task for small business owners. Google has responded to this by integrating paid appointment bookings into Google Calendar. Business owners can link their Stripe accounts while creating an appointment schedule and set a price for the appointment. Customers can then book their preferred time slot and make a payment. This feature aims to simplify payment processing for businesses and improve revenue generation.
Sharing Availability through Gmail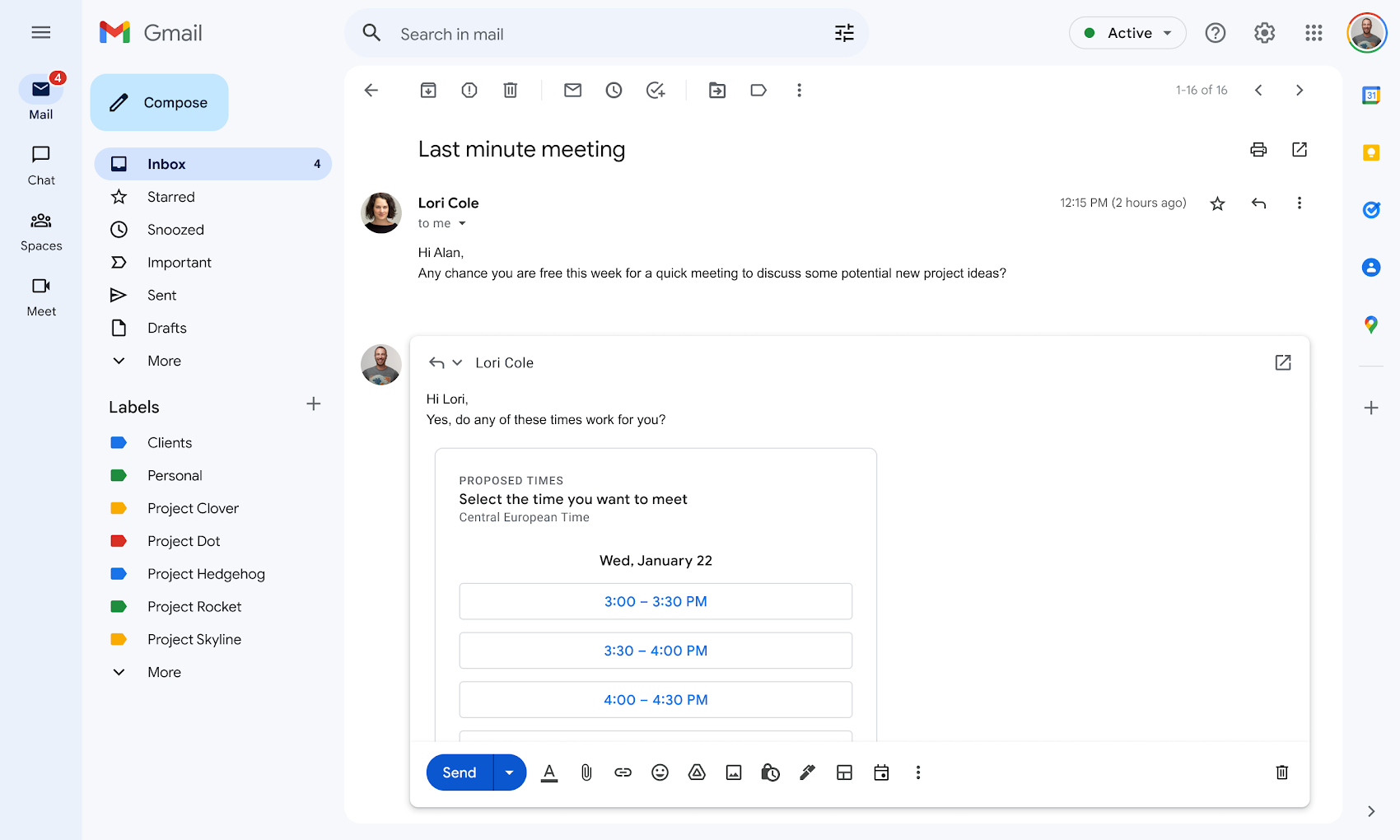 For users who need to arrange one-off meetings, Google now allows the sharing of Google Calendar availability directly through Gmail. This feature, set to be available to all Google Workspace users in the coming weeks, lets users insert proposed meeting times from Calendar into an email without leaving the Gmail inbox. The recipient can then choose a time and receive an automatic calendar invite.
Personalizing Emails with Google Sheets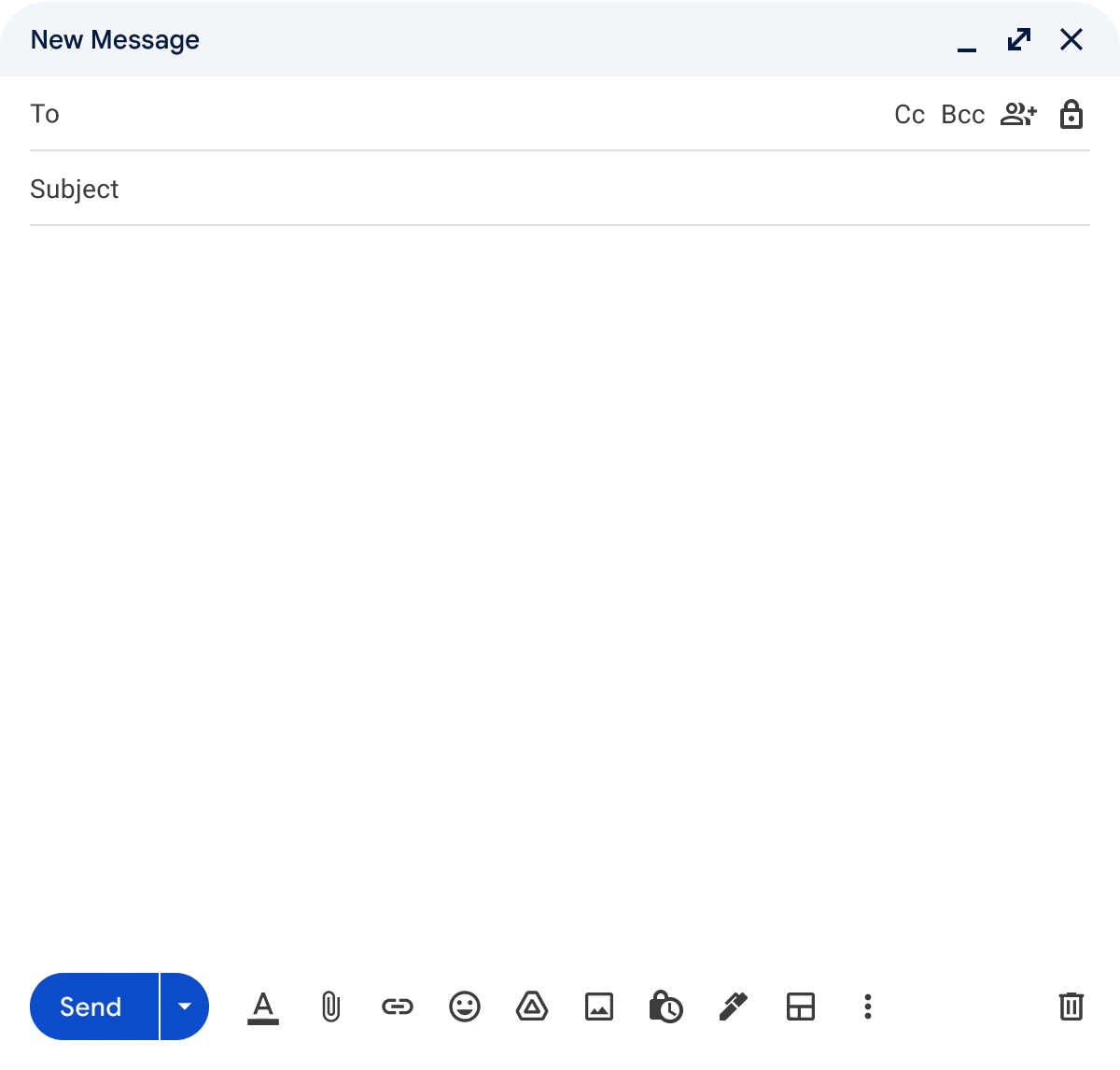 To facilitate personal interaction with customers, Google Workspace has updated the Gmail experience. Businesses will soon be able to further personalize their emails with the help of Google Sheets support in mail merge. Businesses will be able to link data from any column in a Google Sheet to personalize an email for up to 1,500 recipients.
Custom Email Layouts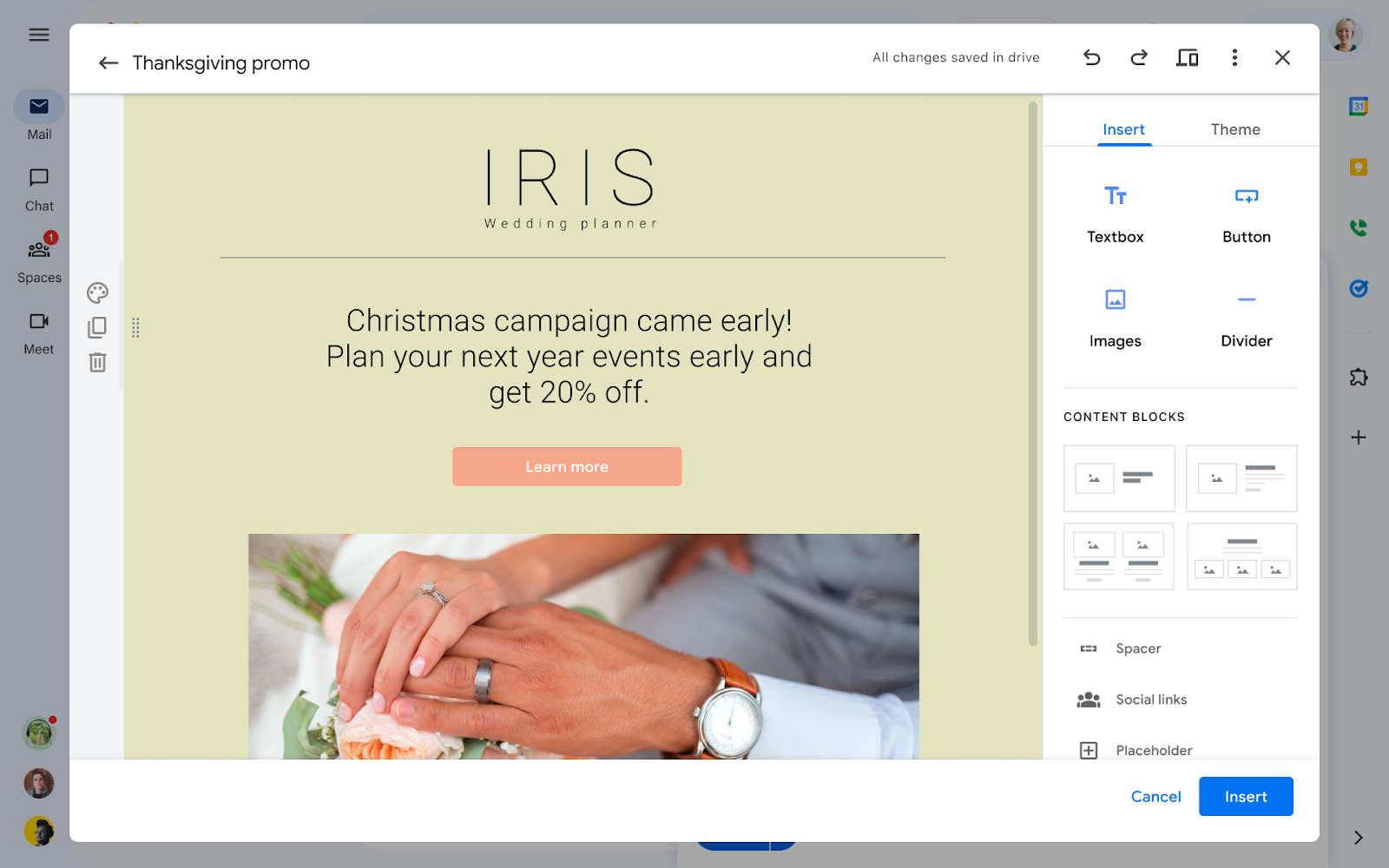 Last year, Google introduced layouts in Gmail, providing businesses with a selection of email templates to professionalize their communications. Now, Google is enhancing this feature by enabling users to customize an existing template, reuse a custom layout for multiple email campaigns, or create a new layout from scratch. Businesses can also drag and drop different sections of an email, facilitating changes and content movement.
These new features aim to provide small businesses with more time to focus on their customers and accelerate their operations, from scheduling to payments and promotions. Google is committed to helping small businesses grow and thrive in an increasingly digital world.