In a recent blog post by Dan Peng, Product Manager at Chrome, Google announced that the latest Chrome desktop update includes an array of customization features. These enhancements will allow users to personalize their browser experience and align it with their individual preferences.
Direct Customization from the Side Panel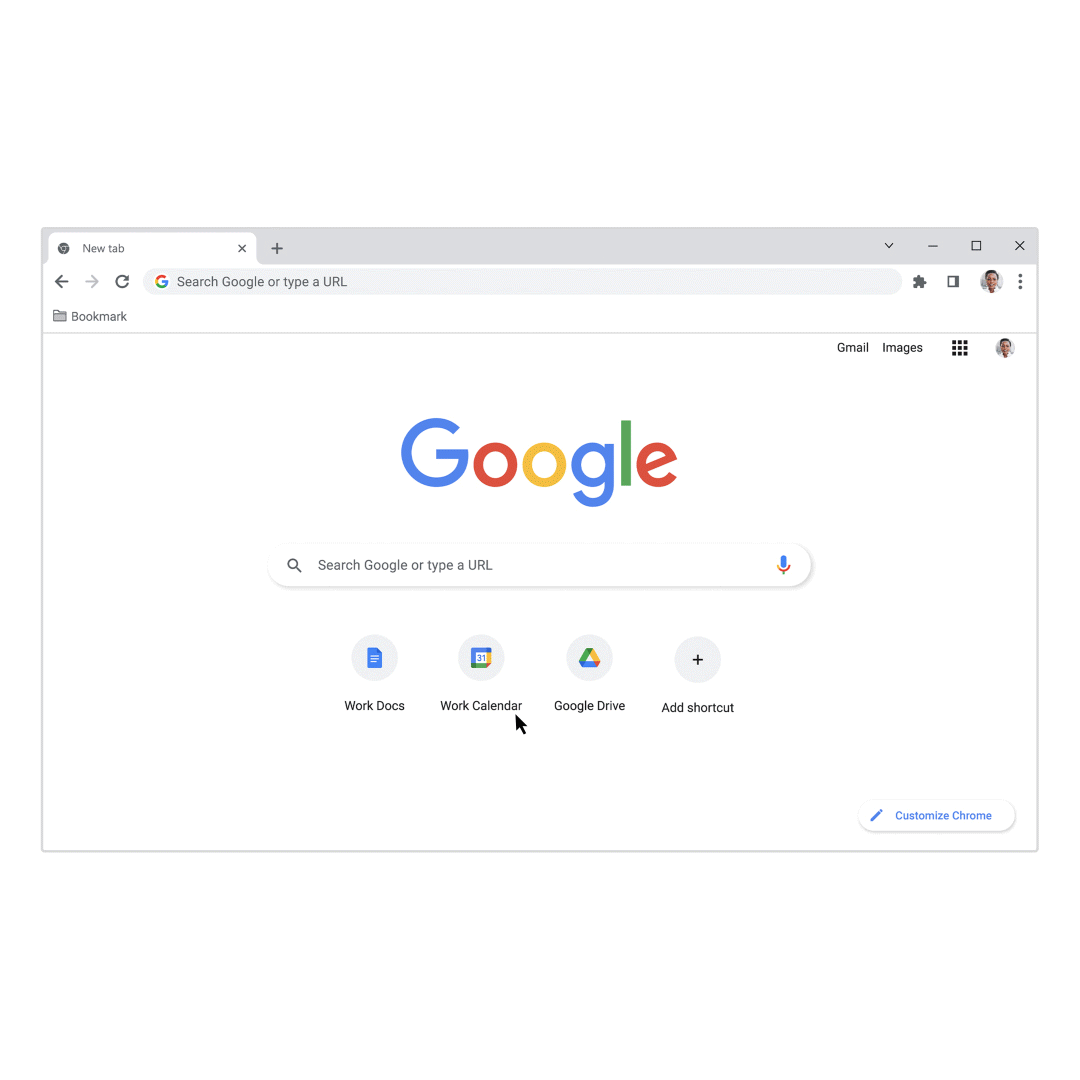 One of the key enhancements is the ability to access and modify settings directly from the side panel. By clicking on the "Customize Chrome" icon at the bottom right corner of a new tab in Chrome, users can access a variety of customization options in real-time. The side panel offers options for tweaking colors, themes, and other settings.
One of the significant aspects of this feature is that users can see the changes they make as they make them. The side panel automatically remembers and applies customization changes, eliminating the need to manually save.
Diverse Range of Themes and Backgrounds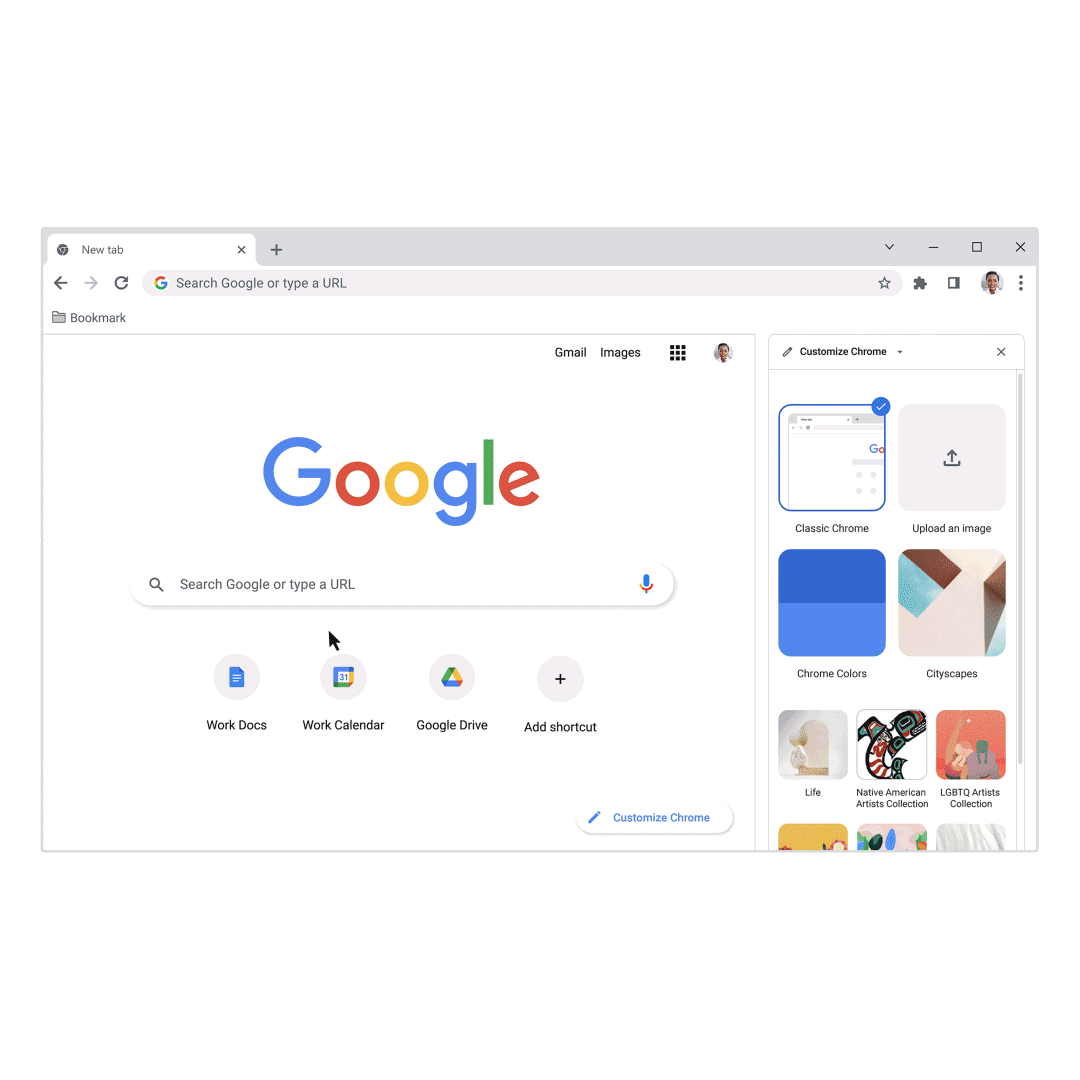 Google has also expanded the range of images and backgrounds available for customization. Users can browse hundreds of unique images across various categories like "Landscapes" and "Seascapes" directly from the side panel.
Users can further personalize their browsing experience by setting a rotating background. This feature can be enabled by clicking on any theme collection and toggling on the "Refresh daily" option. Furthermore, if a user utilizes Profiles to differentiate between work and personal accounts, each profile can be assigned a unique background and color for easy identification.
The company has also added special artist collections, which include commissioned work from Asian & Pacific Islander, LGBTQ+, Latino, Black, and Native American artists. According to Peng, users can expect even more artist collections to be added throughout the year.
Color Matching and Mixing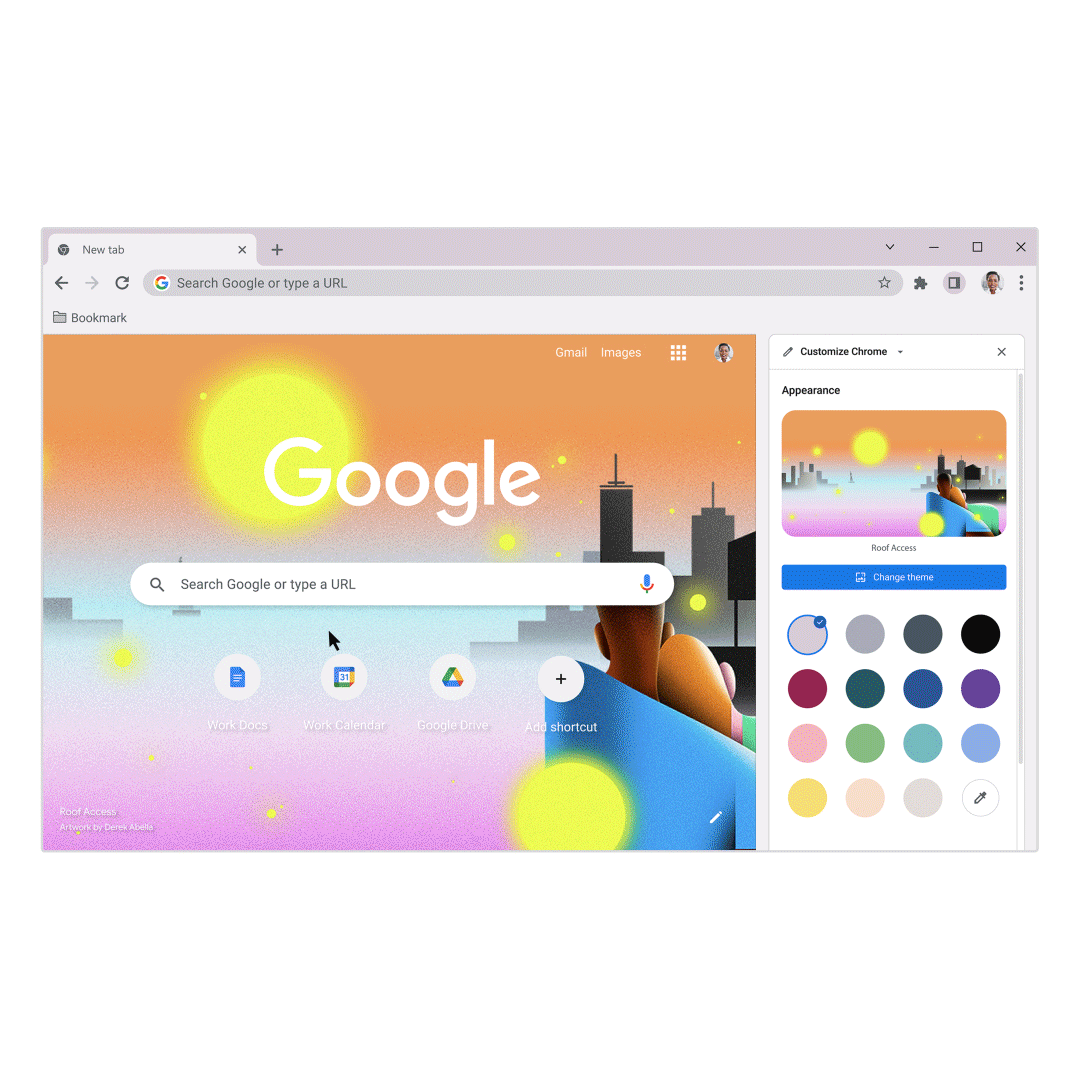 An additional enhancement that comes with this update is the ability to customize your theme colors. Users can start by choosing a theme, and the browser will automatically adjust its color to match. However, if the default color doesn't suit a user's style, it can be easily changed on the overview page.
Google's Chrome browser has always stood out for its speed and simplicity. Now, with the addition of these new customization features, users can enjoy a personalized browsing experience tailored to their preferences. With Chrome, the power to create a perfect and unique look for your browser is literally at your fingertips.