Google today announced that Google Account will be required to use Fitbit devices. This change will be live for new Fitbit users beginning this summer and existing Fitbit users should move to Google accounts by 2025.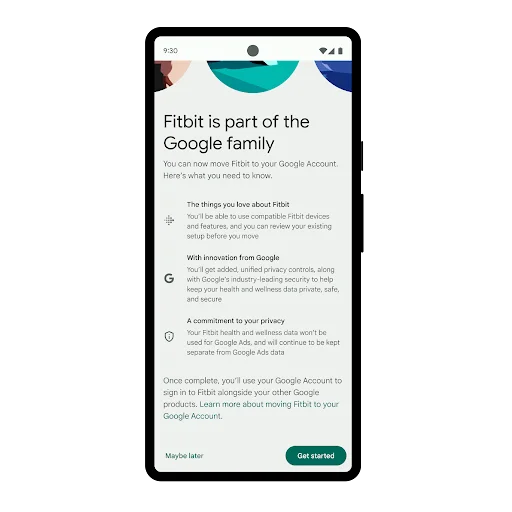 Google Account on Fitbit will offer the following:
Convenience of a single Google login. Once you complete the move, you'll use your Google Account to log into Fitbit with a single password. Making it easier for you to manage all your connected apps and paired devices — plus all your information is in one place.
Google's industry-leading privacy and security. You'll have added, unified privacy controls – including the ability to manage all your Fitbit data in the Google Privacy Center – to keep your health and wellness data safe and secure. You'll also be able to see and manage where you are logged in across your Google Account.
Continued commitment to privacy. Privacy is still at the core of the Fitbit experience. Your Fitbit health and wellness data won't be used for Google Ads, and it will continue to be kept separate from Google Ads data.
All the things you love about Fitbit. From the moment you first log into Fitbit with your Google Account, you will have the same Fitbit experience with all your historical health and wellness data still available. So you can keep using Fitbit to help you move more, eat well, sleep better, manage stress and more. Just look for a prompt when you open your Fitbit app or head to Settings on the Fitbit app to start the process.
When you migrate to Google Account from Fitbit account, all your historical data will be moved as well.