Google today announced several new features and improvements coming to Google Translate service.
Google Translate app on Android recently got a fresh look, Microsoft will expand this design to iOS in the coming weeks. The redesigned Translate app offers a larger canvas for typing and more accessible entry points for translating conversations, voice input, and Lens camera translation.
Google Translate will soon offer more contextual translation options with descriptions and varying examples in the intended, translated language. You will have the context you need to accurately translate and use the right turns of phrase, local idioms, or appropriate words depending on your intent, with languages including English, French, German, Japanese and Spanish rolling out in the coming weeks.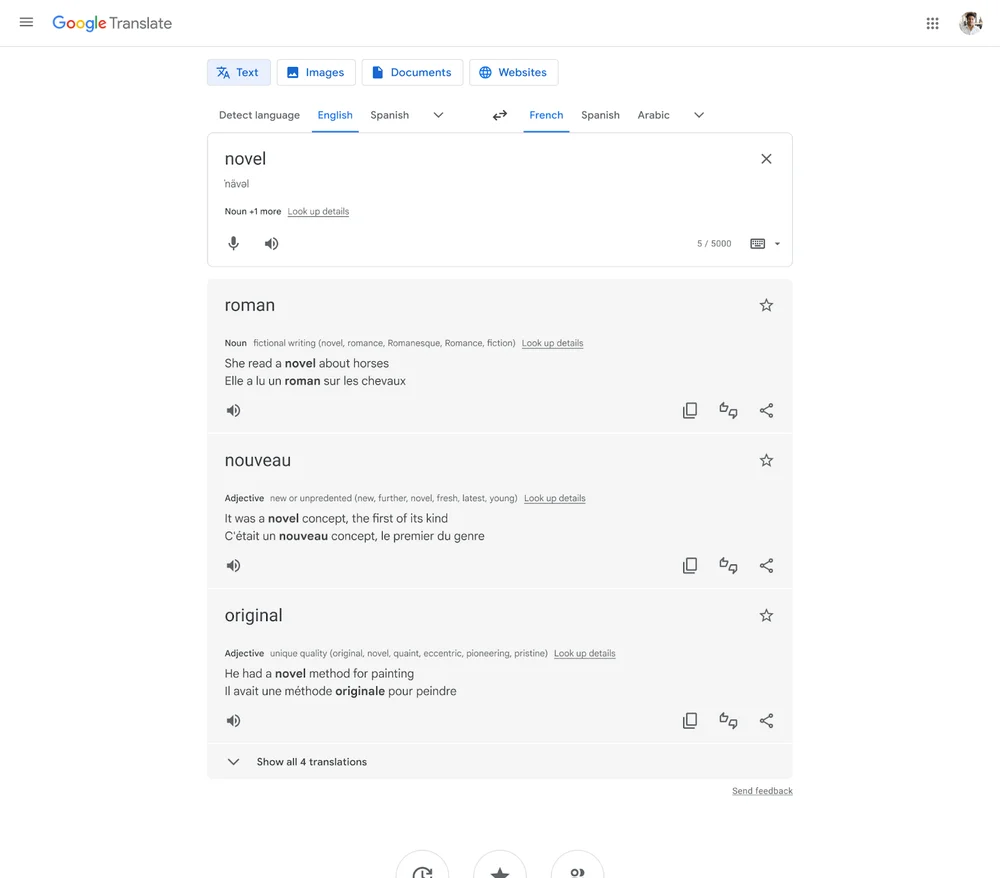 Google also announced the following updates for Translate experience:
New gestures: New gestures to make Translate more accessible, including the ability to select a language with fewer taps, holding the language button to quickly pick a recently used language with a swipe, and swiping down on the home screen text area to quickly bring up your recent translations.
More readable: Translation results are now more readable too, with a dynamic font that automatically adjusts as text is typed in. Alternate translations and dictionary definitions (when available) to make it easier to explore different meanings.
On-device language expansion: 33 additional languages are now also available on-device in the Translate app — including Basque, Corsican, Hawaiian, Hmong, Kurdish, Latin, Luxembourgish, Sundanese, Yiddish and Zulu, among others — giving you the ability to download even more languages to use when you don't have a network connection or are in an area with low connectivity.