Apple has introduced a new free tool called Apple Business Connect, which allows businesses of all sizes to customize their location place cards on Apple Maps, Siri, Wallet, and other apps. This feature aims to provide more accurate information to more than a billion Apple users around the world, and give businesses more control over how customers interact with their products and services.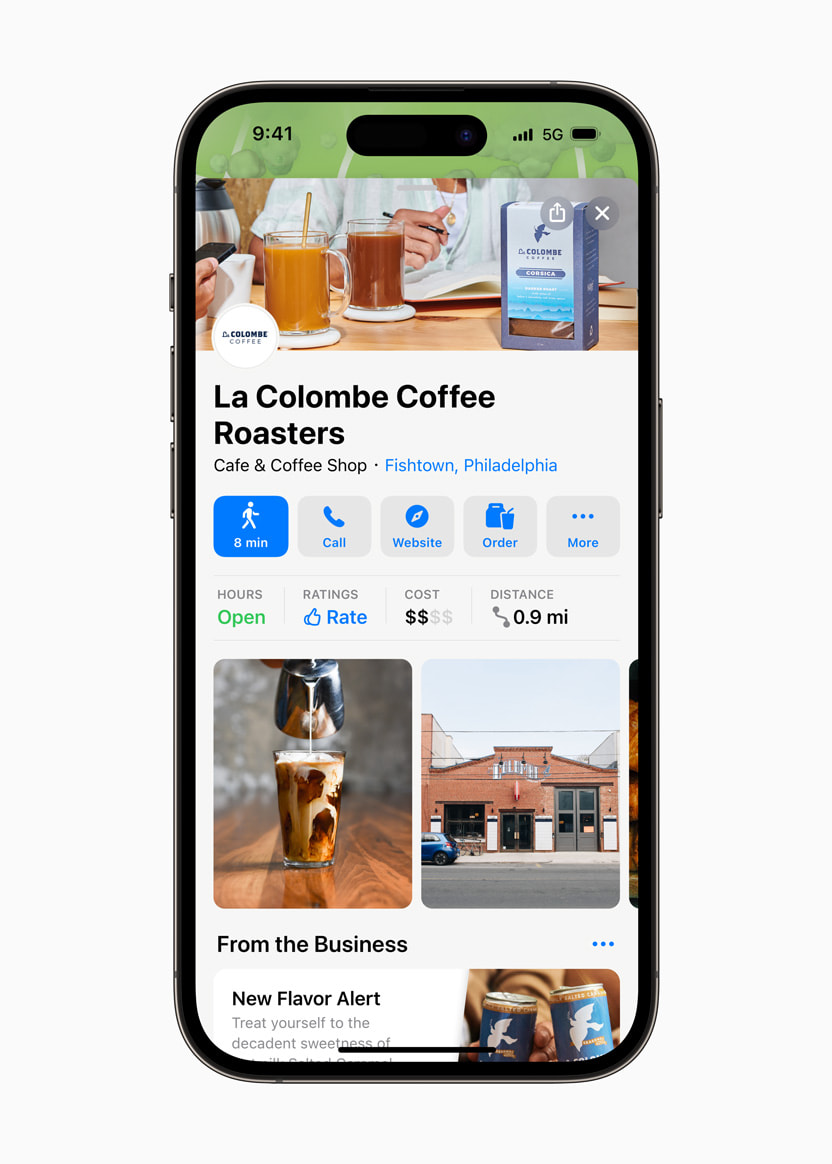 With Business Connect, businesses can directly manage their information on the interactive Apple Maps place card. This includes updating their photos, logos, and location information, as well as showcasing special promotions and offers. The Showcase feature allows businesses to present customers with incentives like seasonal menu items, product discounts and more. Businesses can update this section easily through the Business Connect portal.
Additionally, businesses can highlight actions for customers to take directly from the Maps place card, like ordering groceries via Instacart, making a hotel reservation through Booking.com, or reserving a spot for dinner with OpenTable, and more with just a tap.
Registering for Business Connect is simple. Business owners can use their existing Apple ID, or create a new one, to register at the self-service website from any desktop or laptop computer. Once a business has logged in and Apple has verified the business, they can claim their location(s) and begin updating and personalizing their place card for free.
For businesses with many locations, Business Connect includes the Business Connect API which allows them to easily deliver accurate, up-to-date information to Maps at scale through listing management agencies such as Reputation, Rio SEO, SOCi, Uberall, and Yext.
Apple has designed Business Connect with small businesses in mind, giving them the same access and ability to customize their digital presence as large brands. Business Connect complements other Apple services designed for small businesses, such as Apple Business Manager, Apple School Manager, and Apple Deployment Programs, which allow small businesses to manage and secure their devices and data.
Get registered at Apple's self-service website here.