In their latest Google Pixel Feature Drop, Google has added some great features to their range of smartphones and smart watches.
Take a look at what's new.
Surf the web safely
Pixel 7 and 7 Pro now include VPN by Google One at no extra cost, so your online activity is protected at a network level no matter what app or web browser you're using. Whether it's the airport or your local coffee shop, VPN by Google One is built to help ensure your network traffic can't be tied to your identity. Learn more about how VPN by Google One gives you an extra layer of online protection here.
New unified security & privacy settings
Now, you can review your security and privacy settings, risk levels, and other information all in one place, making it easy to protect your phone, accounts and passwords. This includes new action cards that notify you of any security risks and give you easy steps to enhance your privacy and security.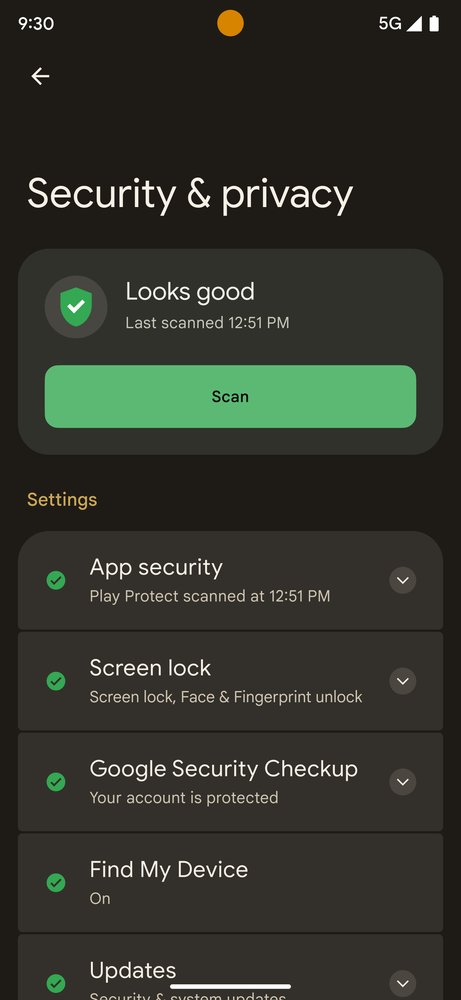 Clear Calling for clearer calls
There's nothing more frustrating than not being able to hear the person on the other end of your phone call. With Clear calling, your Pixel 7 or Pixel 7 Pro now enhances the other caller's voice and reduces their background noise, so you'll be able to hear them clearly if they're in a noisy place — all thanks to Tensor G2.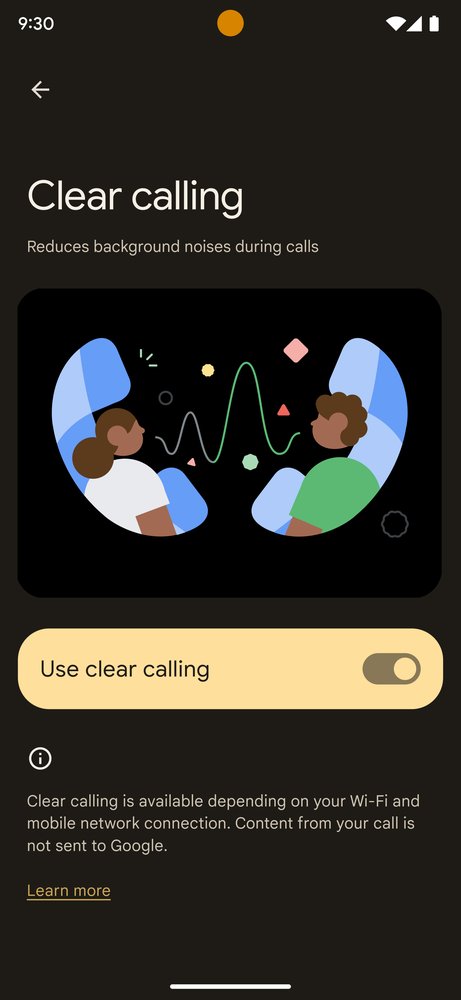 Keep track of who said what
Pixel's Recorder just got even smarter with speaker labels. When you record and transcribe a conversation in English with a Pixel 6 or newer, Recorder now identifies and labels each speaker and inserts line breaks when the speaker changes. You can record an interview, meeting, lecture, or conversation with each person labeled individually. This feature uses machine learning to process speaker labeling live and on-device, so you can watch it work as you record. And once the recording is complete, you can easily re-label speakers with their names.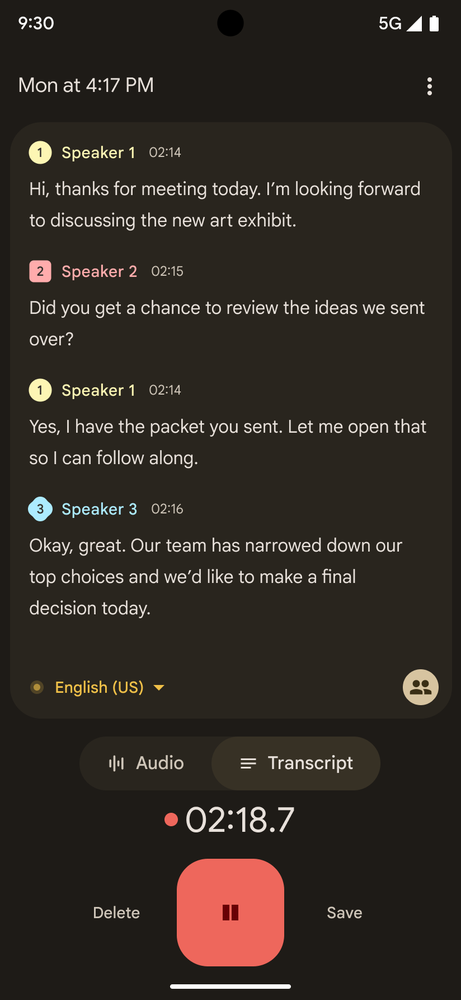 Get more insights into your sleep with Fitbit Sleep Profile
With Fitbit Sleep Profile now available for Pixel Watch, you'll learn more about how you catch your ZZZs and what your sleeping style means, plus get tips for better rest. This beloved Fitbit Premium feature takes into account 10 different aspects of sleep — including duration, bedtime consistency and disruption — to depict your patterns with one of six sleep animals. With these profiles and insights to portray your sleep habits, the results can adjust monthly based on your personal metrics and behavior, so you reflect and take action to adjust your sleep. Wear your Pixel Watch to bed for at least 14 nights each month, and you'll see your results on the first day of the following month.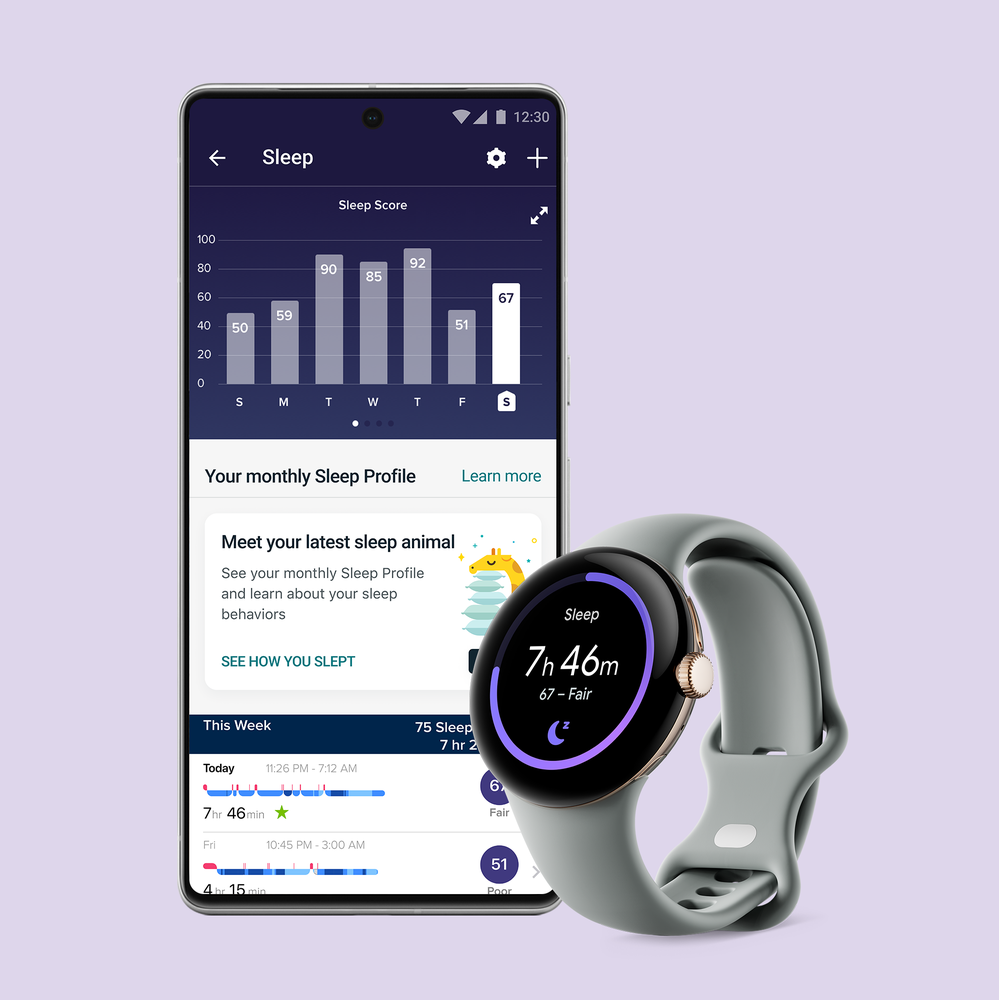 Breathe easier with cough and snore detection, now available on Pixel 6 and 6 Pro. Pixel can help you understand what affects your sleep, like coughing and snoring activity during the night or time spent on your phone at bedtime. Set up Bedtime mode in Clock and Digital Wellbeing settings to easily access these features.
Make your Pixel Phone and Watch more you
Customize your Pixel Phone with three new Curated Culture wallpapers to celebrate International Day of People with Disabilities. Illustrated by artist, poet, podcaster, and author Morgan Harper Nichols, this work is inspired by real-life interactions and stories.
Google's new Live Bloom wallpaper collection also brings your Pixel screen to life with images that shift and sway when your phone moves.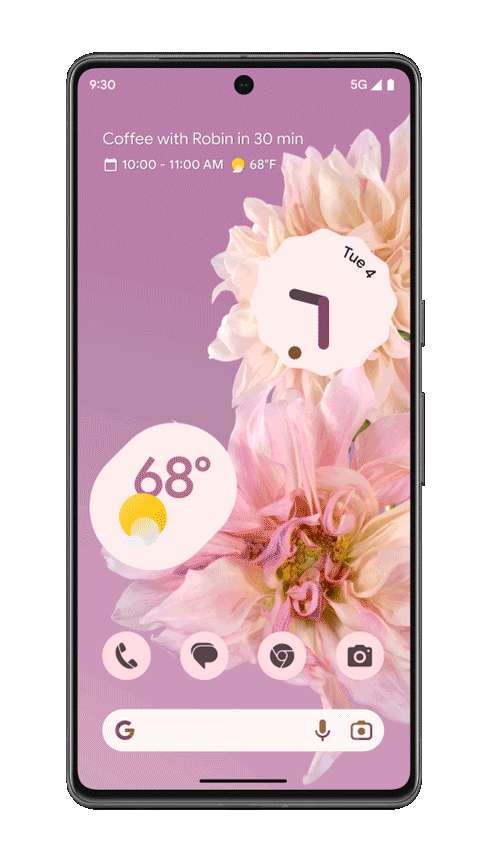 There are also more ways to customize what's on your wrist with a suite of new tiles for popular apps to make important information just a swipe away. Google  has added the Sunrise/Sunset Tile from the Weather app to help you plan your day better around when the sun rises and sets. With the Contacts app, we're making it even easier to keep in touch with your favorite people. You can pin up to five contacts from your Favorites so you can call or text them and see their contact details with just a tap.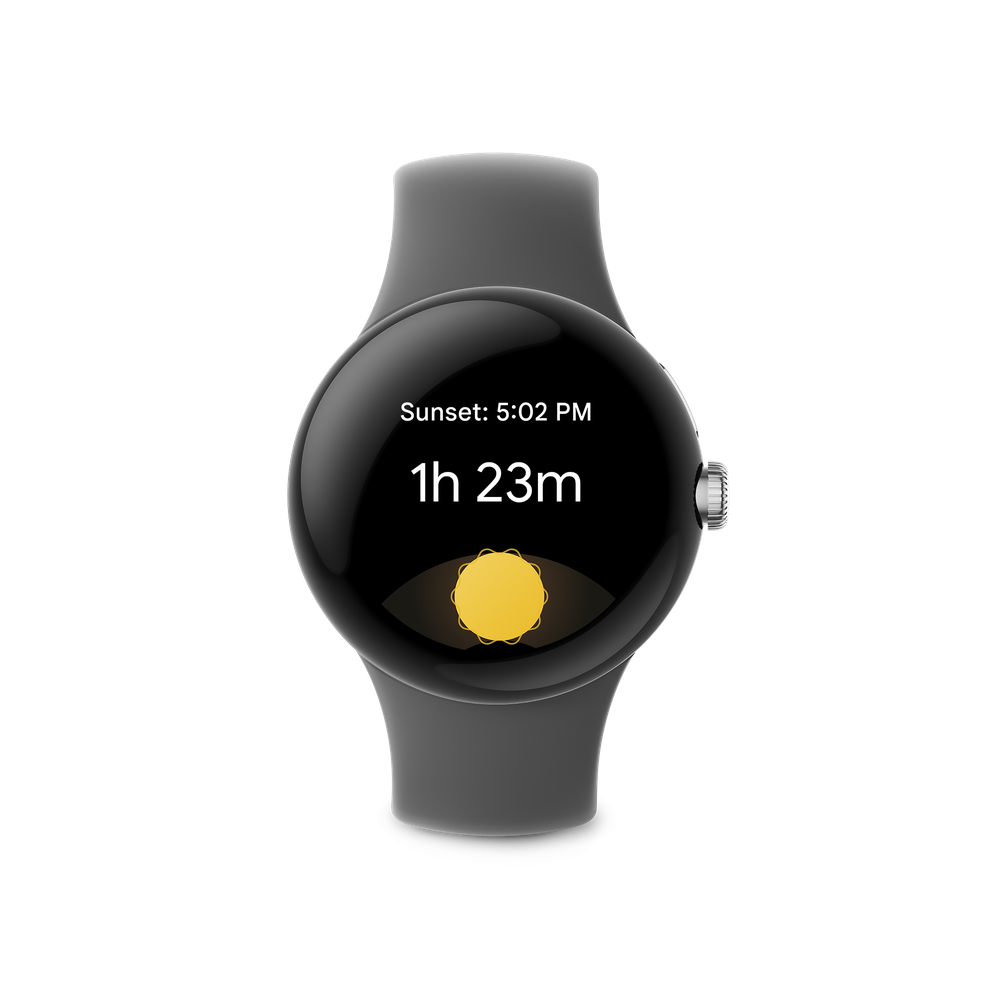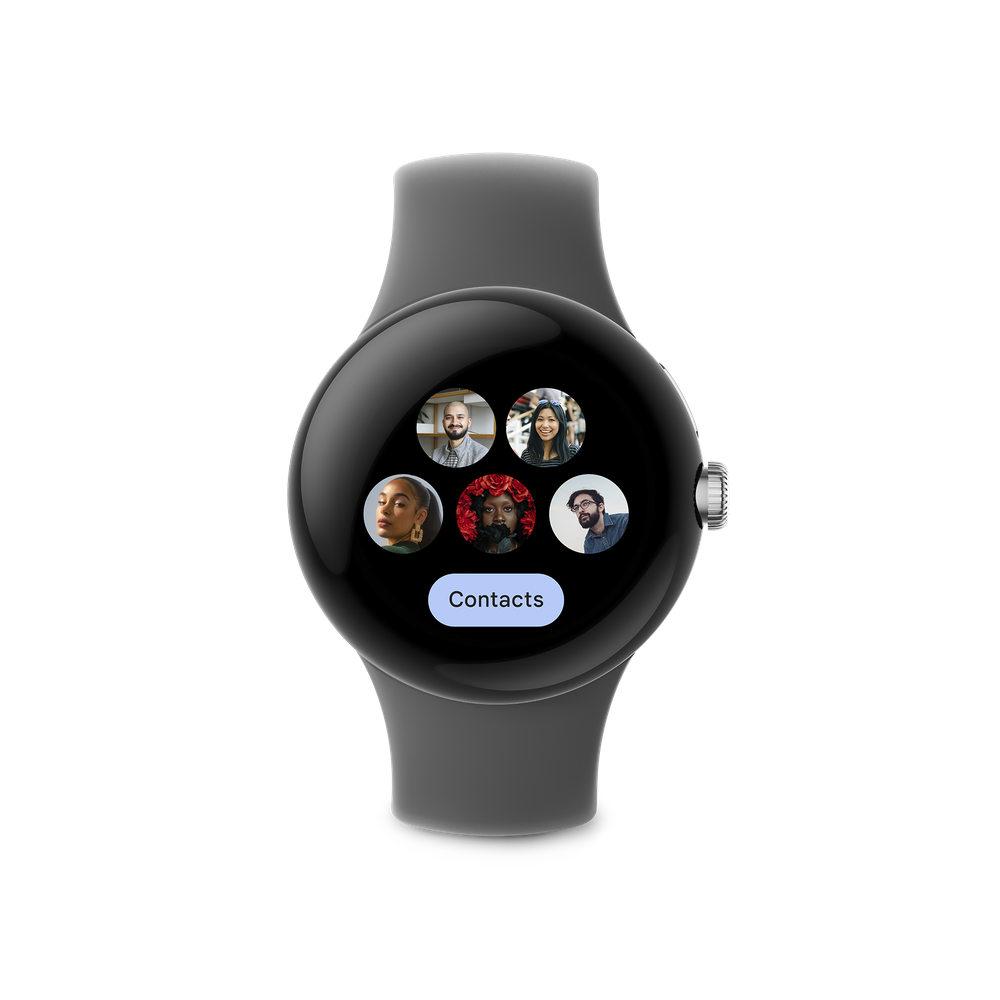 Plus, more helpful features in more places
These existing features are expanding to more regions, languages and devices:
Digital car key — a feature that lets you lock, unlock and start a compatible car using just your phone — can now be shared with friends and family who need access to your vehicle. You can share your digital car key across Pixel and iPhone, and soon on select phones with Android 12+. You can find more details here.
Grammar Check on Gboard is now available in French (in addition to Spanish and English).
Live Translate can now translate texts in your messaging apps (both sent and received) in five more languages: Arabic, Persian, Swedish, Vietnamese and Danish.6
A more powerful search is now available on Pixel 4a and newer Pixel phones, so you can quickly find what you're looking for — whether that's an app, contact, screenshot, setting or web result.
Voice Message Transcription in Messages now supports Pixel 4a and newer Pixel phones.
More features in January 2023
When paired with Pixel Buds Pro, your Pixel will support spatial audio with head tracking, so you'll feel like you're right at the centre of your favourite movies and shows. You can also turn on spatial audio with wired headphones.
Updates begin rolling out to Pixel 4a through the latest Pixel 7 and 7 Pro and Pixel Watch today.
See Google's video summary below: