Google has announced an update to the Google Home app aimed at making it easier to control the diversity of smart home devices users now own.
The updates on Matter for Android and Nest devices bring a number of new features:
Fast Pair with Matter
Setting up a smart light bulb can feel like it requires an engineering degree. With Fast Pair for Matter, this will literally become plug and play. Your Android phone will automatically detect a Matter device and help you securely set it up quickly. Matter setup and app linking will be available by default on billions of Android devices with Google's launch of Matter support later this year. Google is working directly with top device makers to ensure they have support across as many Matter-supported devices as possible. They are also ​​updating their existing Google Nest smart speakers, smart displays and routers to control Matter devices.
Your home, your way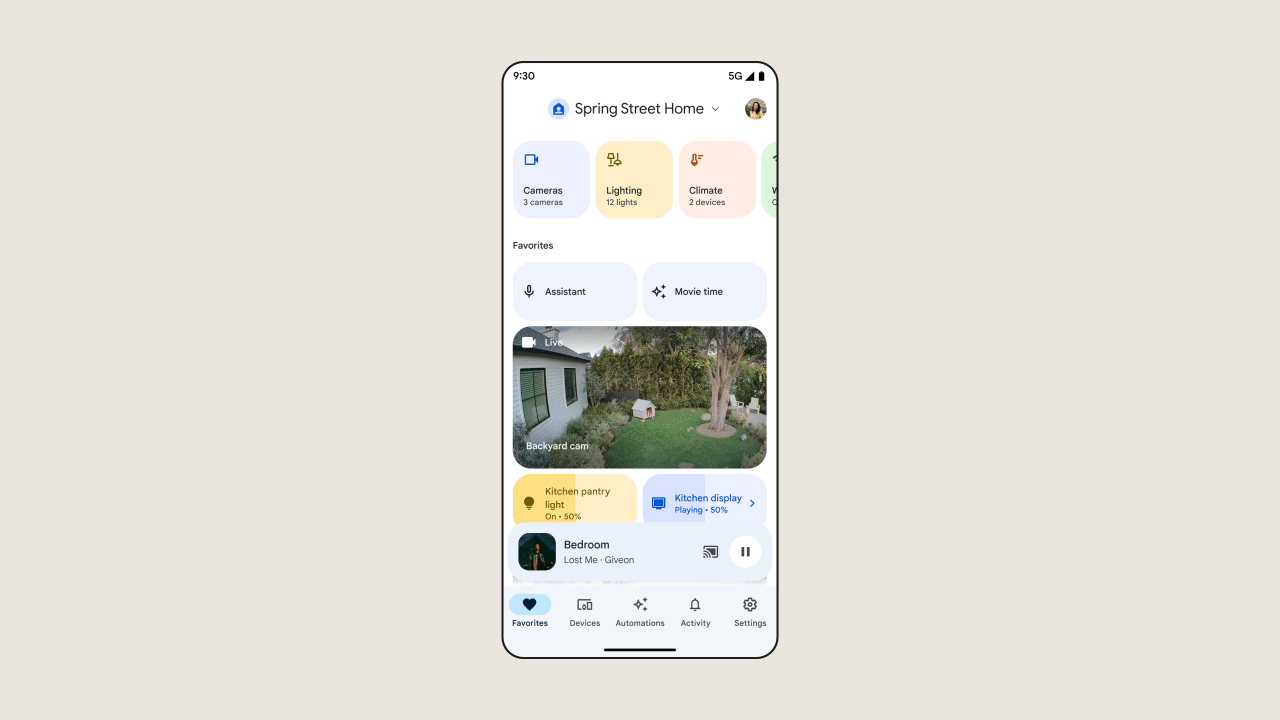 Google says they are making customization and personalization a core principle for the new Google Home app via the new Favorites tab.
With favorites, you can create your own personalized view of their devices, actions and automations that matter most. And this also includes being able to favorite all of your Nest cameras so you can view your live streams, right when the app opens, no additional taps required.
Spaces make it quick to access devices grouped by important categories like your lights, cameras, thermostats or network devices in one simple view. Next year, Google will be adding even more customization options with custom spaces. For example, you can create a space for your cat that groups together all your compatible pet cams, cat feeder, vacuum and air purifier.
The media mini player also allows you to see what's playing in your home. You can quickly adjust the volume or access the remote when you want to change the channel.
A better, more familiar camera experience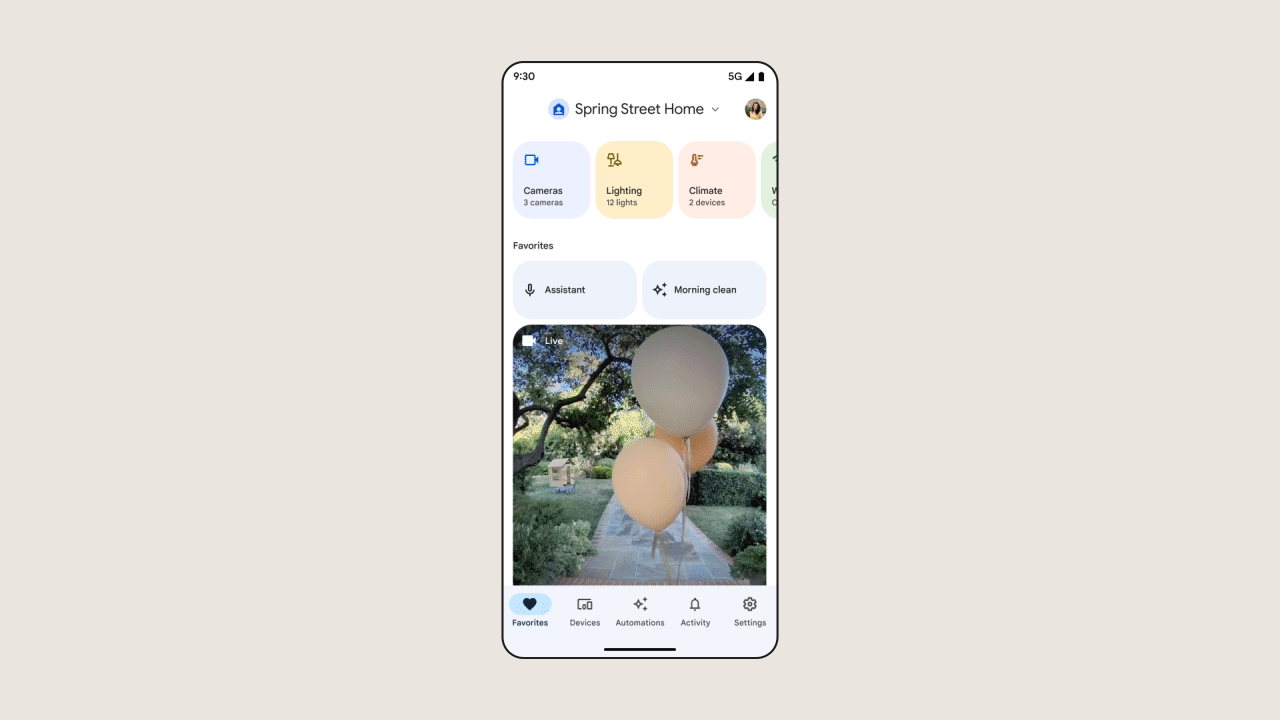 The Nest app made security cameras accessible and easy to use. Google wanted to honour that by combining the best of the Nest app with the best of the Google Home app. The result is a completely refreshed Nest camera experience that works for both battery cameras and wired cameras like the new wired Nest Doorbell, that's launching today in the U.S. and Canada. The new Nest camera controller also allows you to quickly find important moments and do a detailed scrub so you can get to the critical 10 seconds in the clip. You can scroll through hours of video history in seconds and thanks to machine learning capabilities on Nest Cams and Doorbells, important events will be labeled and organized by type, such as person, package, vehicle, activity or animal.
Over the last year, Google has focused on building the right camera experience in Google Home app for their latest Nest cameras and doorbells and over the next year Google is committed to adding support for their legacy Nest cameras too.
A helpful, more automated home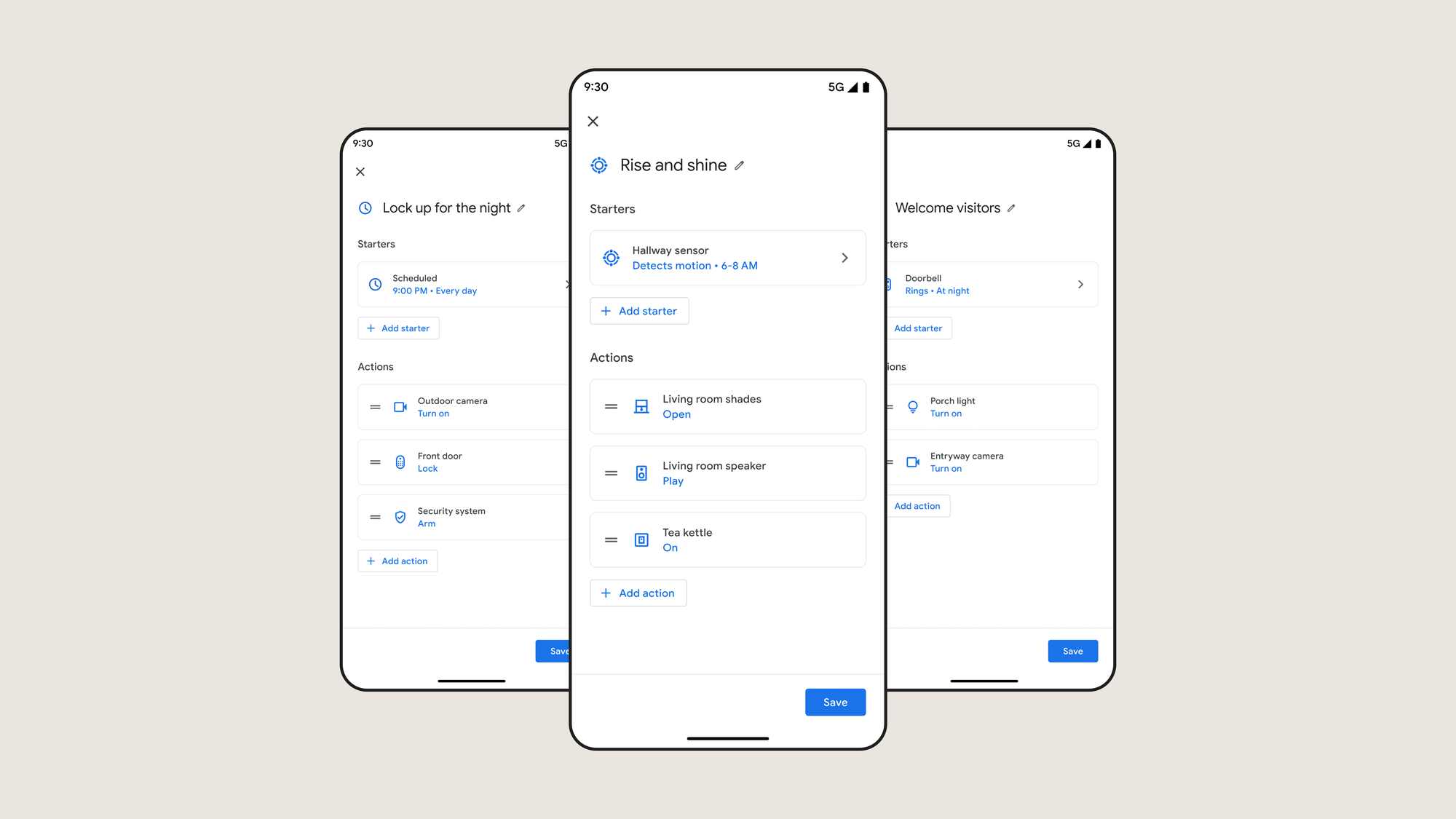 Google is making home automation front and center in the new Home app with the new automation tab. They are also expanding Household Routines to support more of your smart home devices as starters and actions so you can create automations  more accessible, more capable and easier to set up.
Google also understand that many of their most advanced users want to create even more powerful home automations. Early next year Google plan to launch a new script editor, which will offer more than 100 new features and capabilities to fit your unique understanding of your home and what you want it to do.
Home is everywhere you are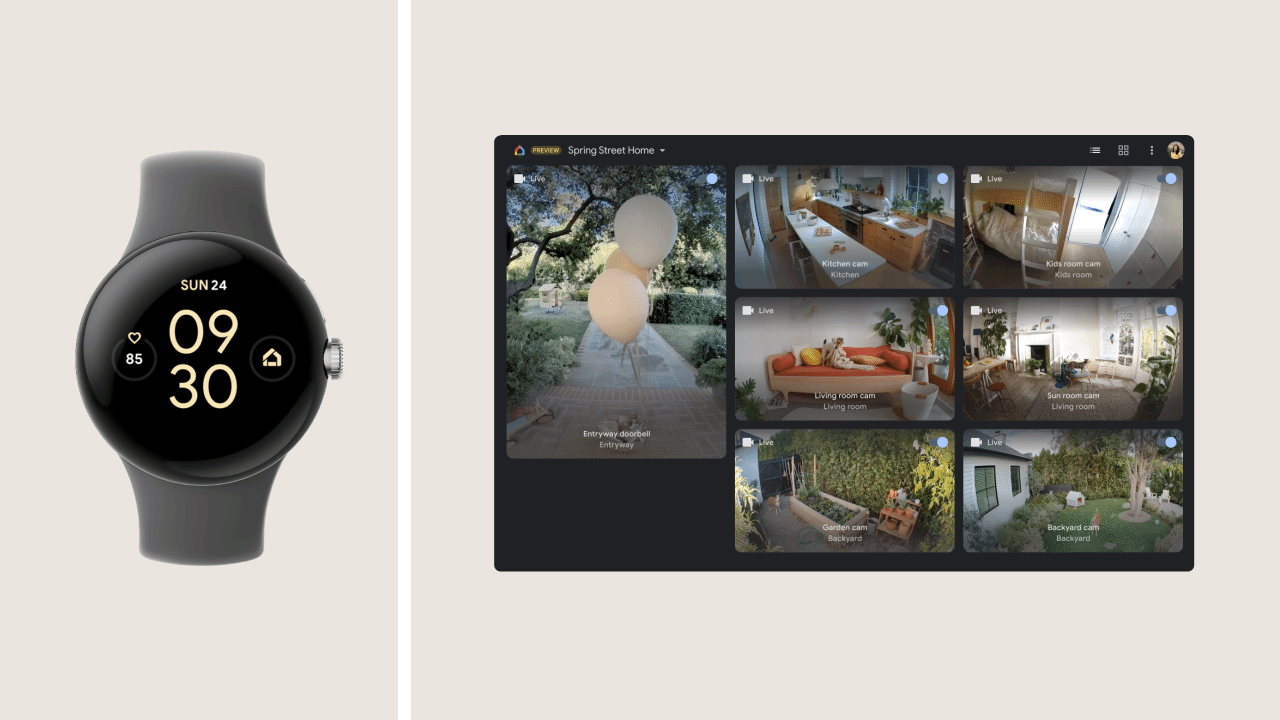 There are times where using your phone to control your home isn't convenient, like if you're on a run and want to adjust the temperature in your home or when you want to check in on your Nest cameras from your computer. Google want to ensure your home experience is unified and available everywhere you are — from your display, tablet and phone to your TV, watch and laptop. That's why Google is bringing the Google Home app to Wear OS and the web.
The new Google Home app for Wear OS, that Google gave you a sneak peek of on the upcoming Google Pixel Watch at Google I/O earlier this year, will be rolling out to Wear OS 3 devices over the coming week. You will be able to turn off the lights, adjust your Nest Thermostat, get notifications from your Nest cameras and more — all from your wrist.
In a few weeks Google will also be rolling out a new camera experience on Google Home for the web that lets you view all your Nest camera and doorbell feeds. On home.google.com you'll be able to easily check in on live views in full screen, zoom in to see more details, view camera status, and more all from your web browser.
Availability
The new app on iOS and Android will be available first to users in their Public Preview program in the next few weeks, allowing users to test out the latest features, share feedback and help Google shape the future of Google Home.