Thanks to the newest advancements in computer vision and predictive models, Google has announced several new features that are coming to Google Maps to make the experience immersive than ever before.
When you want to visit a new neighborhood, you will need information on what's worth exploring, what's new, and what the local gems are. The new neighborhood vibe feature in Google Maps will allow you to select a neighborhood and see the most popular spots. Google combines AI with local knowledge from Google Maps users who add more than 20 million contributions to the map each day. Neighborhood vibe starts rolling out globally in the coming months on Android and iOS.
Google is expanding photorealistic aerial view to over 250 of global landmarks including Tokyo Tower, Acropolis and more.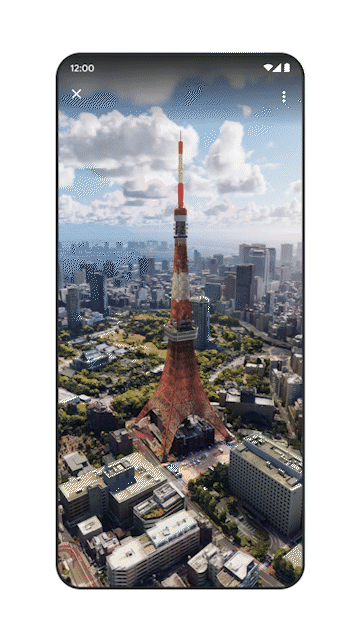 Using Immersive view, you can see where the parking lots and entrances are and if the weather will be chilly on particular day. You also have the ability to glide down to street level, peek inside and know how busy it'll be. Immersive view rolls out in the coming months in Los Angeles, London, New York, San Francisco and Tokyo on Android and iOS.
3. Google is expanding the Live View feature to launch a new feature called search with Live View. With search with Live View, you can just lift your phone to search and instantly see the ATMs in an area. You can also spot different places — including coffee shops, grocery stores and transit stations. Search with Live View starts rolling out in London, Los Angeles, New York, San Francisco, Paris and Tokyo in the coming months on Android and iOS.