Earlier this year, Google announced the new Android 12L update to make devices with bigger screens easier to use. At I/O 2022, Google revealed that it will update more than 20 Google apps on tablets to take full advantage of bigger screen Android devices.
Today, Google is making its Workspace apps better on Android's larger screens. Google Drive, Docs, Sheets, Slides and Keep apps now work better than ever on Android tablets and other large screen Android devices. Read about the new features below.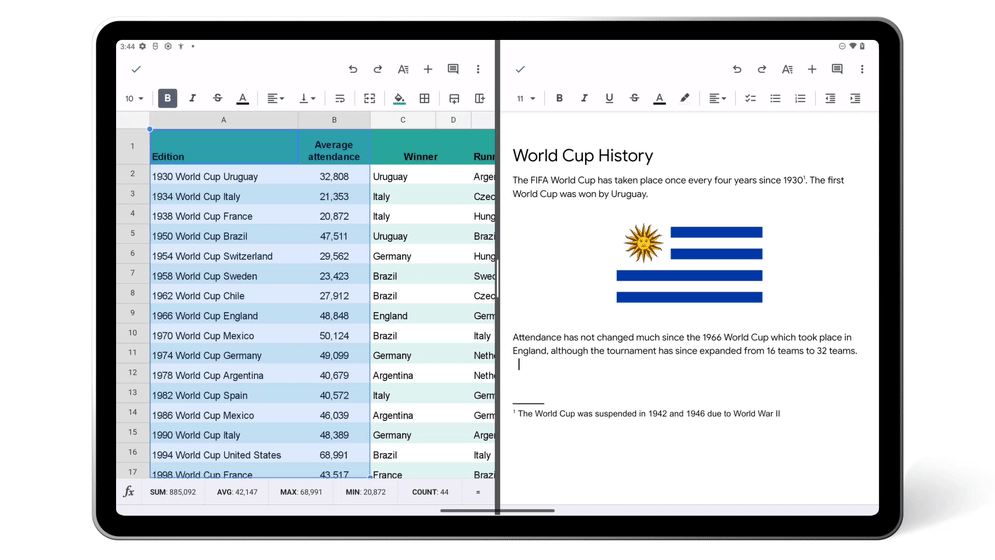 You can now easily drag text or images from apps, such as Chrome or Sheets, and drop that content right into an existing document or spreadsheet cell. Similarly, you can drag an image into Google Drive app or drop an image from Google Drive app into Keep app.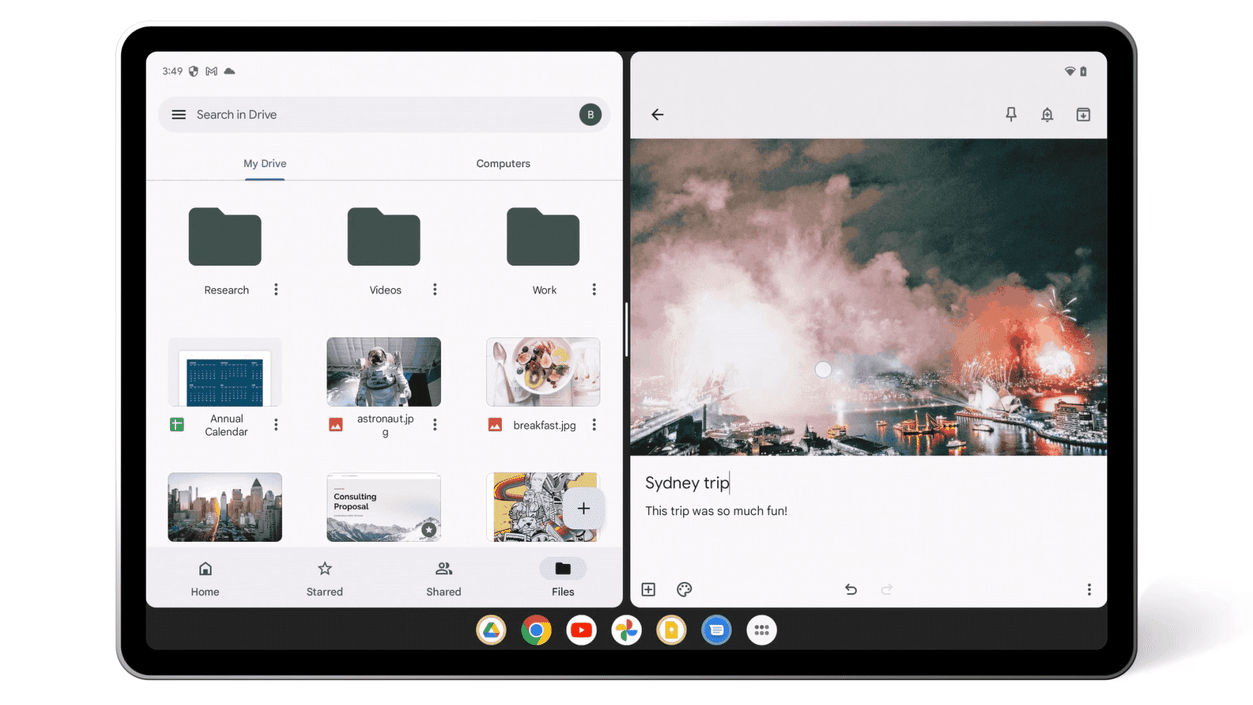 You can now open two Drive windows side-by-side. You can select the three-dot menu on any Drive file and tap on the "Open in new window" option.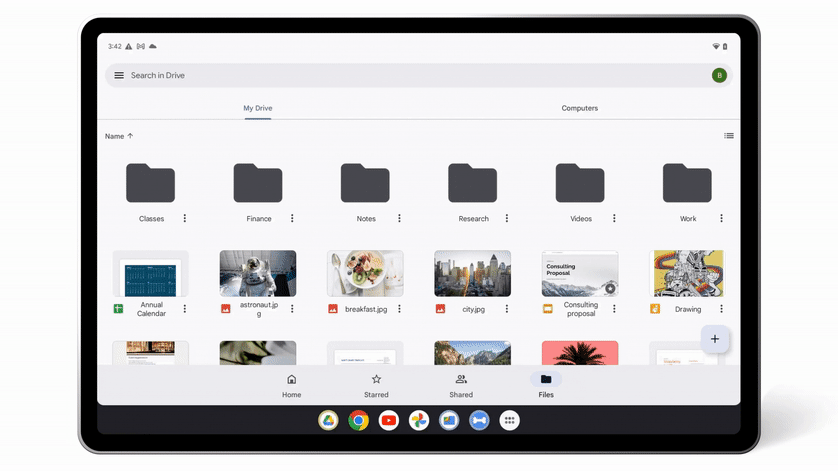 Finally, if you have attached an external keyboard, you can now use familiar keyboard shortcuts, such as select, cut, copy, paste, undo and redo, to quickly navigate around Drive, Docs and Slides.
These updates will be rolling out to Google Workspace apps over the next few weeks.