Today Google announced several new Google Workspace for Education tools aimed at enhancing learning for the individual and classroom, giving educators more control and increasing support for diverse learners.
Today, they are adding even more features to make Meet useful in the classroom. which are all available in Google Workspace for Education Plus and the Teaching & Learning Upgrade:
Host Q&As and Polls in live stream: Users in a livestream later this year can participate in Q&As and polls, matching the experience Meet attendees enjoy today.
Auto-transcribe Meet calls directly into a Google Doc: Keep a record of meetings with less storage than a recording and provide an easier way to edit, review, search and share lessons with students.
Live stream public events directly to YouTube: Live stream Meet video calls to the public via YouTube for events like school board meetings, school assemblies and much more.
Google has also made significant updates to Originality Reports in both Classroom and Assignments. Schools using Education Plus or the Teaching and Learning Upgrade can soon analyze Microsoft Word documents and backfill their private, school-owned repository with previous student classwork so teachers can compare student-to-student matches, in addition to hundreds of billions of web pages and over 40 million books. Also, starting today, originality reports can run reports in more languages including Dutch, Thai and Tagalog.
Increased controls and safety
Google is adding new Meet features to make sure you have control and can manage your class:
Additional Meet controls: Admins can now control whether users in their organization can share their screen and use polls, Q&As, and whiteboarding to reduce student distractions and allow only teachers to use these settings.
Picture-in-Picture: To be able to see and manage your class while presenting, Google added Picture-in-Picture in Google Meet. Hosts can now see up to four meeting participants while presenting and navigating different tabs and windows, when running Meet on Chrome browsers.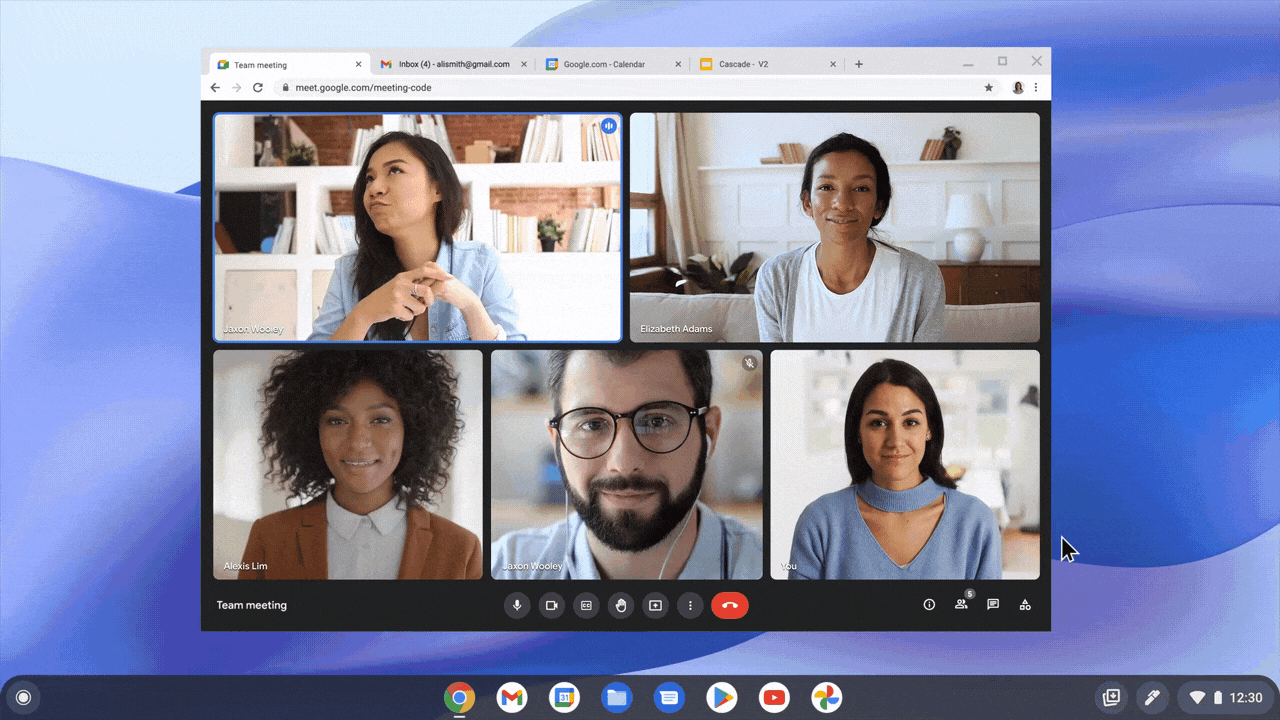 Building more inclusive learning environments
Google is building more accessibility features directly into their products.
Individualized accessibility preferences: Previously, these preferences were shared across all Workspace tools, meaning users needed to continuously turn them on and off. Now, accessibility features, like high contrast mode, will automatically work in Docs, Sheets and Slides, without needing to turn on an Editor-specific preference.
Alt-text in Gmail: You can now add alt-text to your images in Gmail. This allows people to add context for an image, making it accessible for people using screen readers and helping them better understand exactly what is being shared.
With these improvements, Google aim to change the way the classroom is connected, with the ability to teach across various learners' needs.