Google released Chrome OS 100 this week, and with it a number of new features for Chrome OS users to celebrate the milestone.
Find the details below:
A new Launcher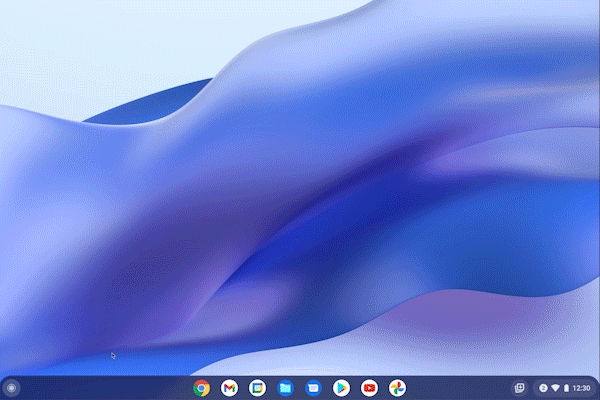 Chromebook's new Launcher is getting an updated design and enhanced search functionality to help you more easily find what you're looking for.
The Launcher will now open on the side of your screen instead of from the bottom — leaving more space for any windows you have open. You will also be able to organize your apps by name or color, or manually arrange them in any order you like. And when you download a new app, it will follow the same organizational style.
Searching with Launcher is also getting easier. Before, Launcher would show you a short preview of your search result. Now, it will show even more information, delivering information without leaving Launcher. You can also quickly search for Chromebook shortcuts, like how to take a screenshot or turn on caps lock, and also search open tabs from the Launcher.
The new Launcher is rolling out soon.
Make edits with your voice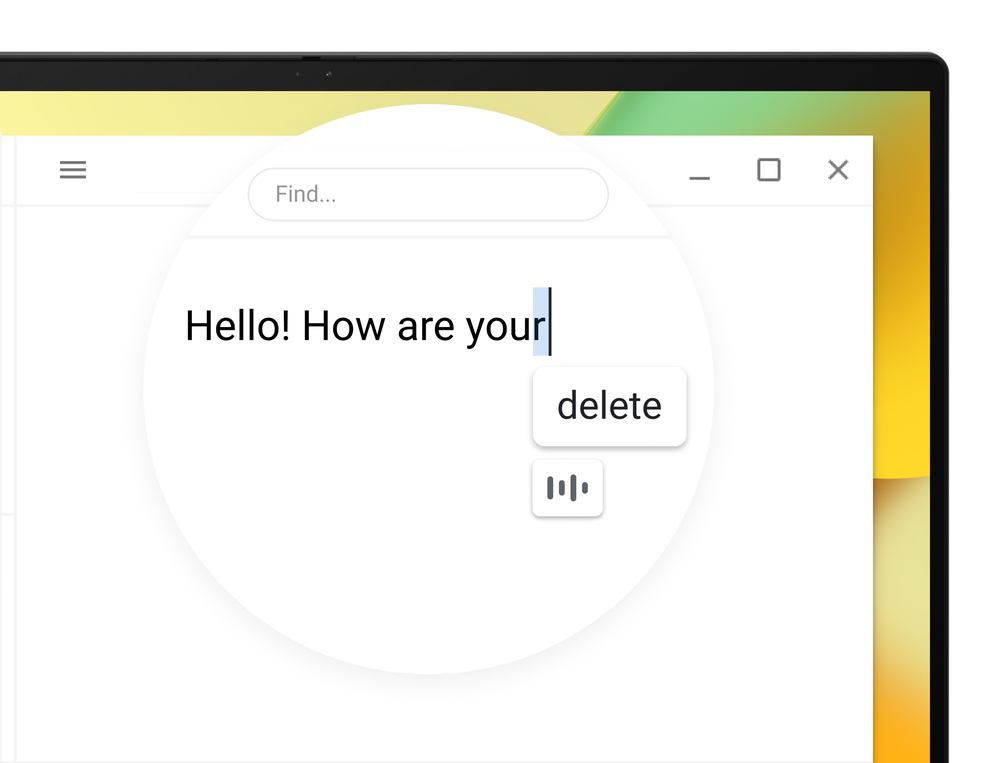 You can already dictate text anywhere you would normally type on your Chromebook. Now, you can also edit using your voice. Simply say "delete" to delete the last letter, or "move to next character" to adjust where your cursor is on the screen. Or, if you're not sure what command to use, say "help" and your Chromebook will give you ideas. Once you've enabled "Dictation" in Settings, try it out by pressing the Everything Button + D.
Create and share your own GIF
You can now make your own gifs right in the Chromebook Camera app. Simply open the Camera app, select "Video" and flip the toggle to "GIF." Record a five-second video and when you're done, it will automatically convert to an animated GIF. Share it through email and other apps on your Chromebook, or send it to your Android phone using Nearby Share.
Access Google Classroom and other school resources at home
Thanks to new Chromebook updates, students can easily review what they learned at school that day. With school accounts for Family Link, parents and guardians can add a Google for Education account for kids to access Google Classroom and other school resources on supervised Chromebooks at home.  Parent supervision to YouTube is now available for Family Link users on Chromebooks. Plus, a new YouTube app for Chrome OS allows offline playback, so students can keep up with their lessons even without access to Wi-Fi at home or on long car rides and flights.
See more device insights via the Google Admin console
With the new Google Admin console, Google is making it easier for IT administrators to keep their organization's devices running smoothly. Google has added a new report for a quick look at which devices need attention. Meanwhile, the new Chrome Management Telemetry API provides more detailed information about device performance so you can create your own personalized report. This complements the existing Chrome Policy API, which allows IT admins to quickly apply policies across a fleet of devices.
Chrome OS Flex to update old PCs and Macs
Chrome OS Flex is a new, free-to-download operating system that brings the speed, simplicity, manageability and proactive security of Chrome OS to PCs and Macs. Built for businesses and schools, it allows IT staff to modernize PCs and Macs with a cloud-first operating system and reduces e-waste by extending the lifespan of older devices. Admins can try it here.