Google says supporting new ways of working has become a mandate for organizations across regions and industries—whether it's for remote, hybrid, in-the-office, or frontline employees and that companies are looking to adopt technologies that reduce the friction of people switching between countless tools and tabs to make collaboration happen. Google has announced a number of new features coming to their Google Docs and Sheets products, powered by Smart Canvas and Google's AI prowess, which they say does just that.
Automatic Document Summaries
Google is introducing automatically generated summaries in Docs that provide a brief overview of the main points in a document, so you can quickly parse the information that matters and prioritize where to focus. Built-in intelligence will suggest a summary for you, but you can also edit a summary manually.
Summaries in Docs is launching immediately and will be generally available.
Pageless format in Documents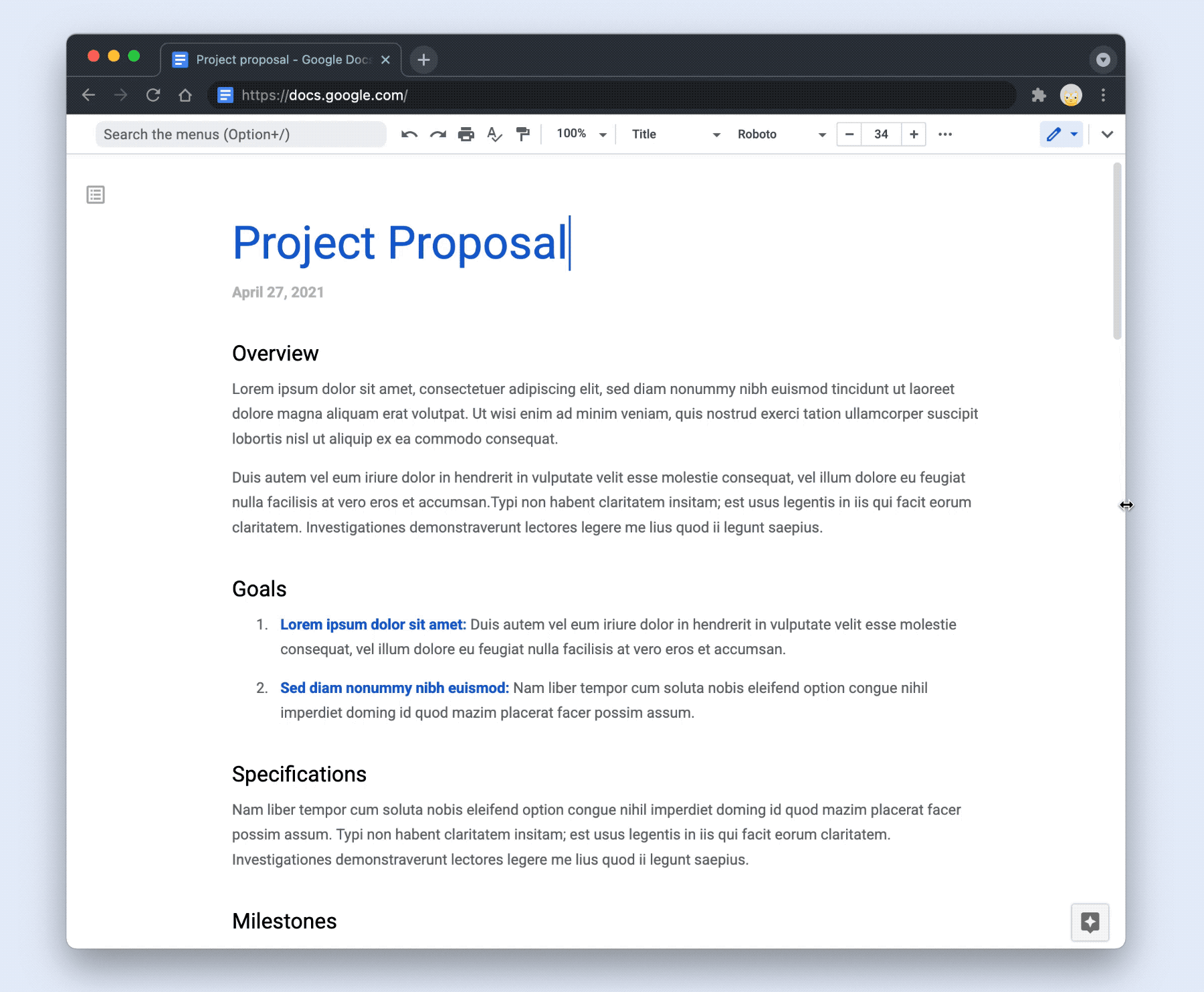 Google is letting Docs users break free from the paper-based document paradigm with a new Pageless format in Docs. The page breaks and margins in traditional document editor formats are designed to facilitate printing of physical documents and can make it difficult to collaborate on content elements that extend across a page. The new pageless format in Docs lets you remove the boundaries of a page to create a surface that expands to the device or screen you're using, allowing users to create documents with wide tables, large images, or detailed feedback in comments.
If you want to print or convert to PDF, users will still be able to easily switch back to a paginated view.
Pageless format in Docs rolls will roll out immediately and will be generally available.
New collaboration templates powered by Smart Canvas.
New email draft template
Google is introducing a new email draft template in Docs which lets users collaborate interactively on the emaila and when they are ready to send, they can simply click a button to export the content into a draft email in Gmail, with all the relevant fields automatically populated. Email draft templates will be rolling out in the coming weeks.
New meeting notes template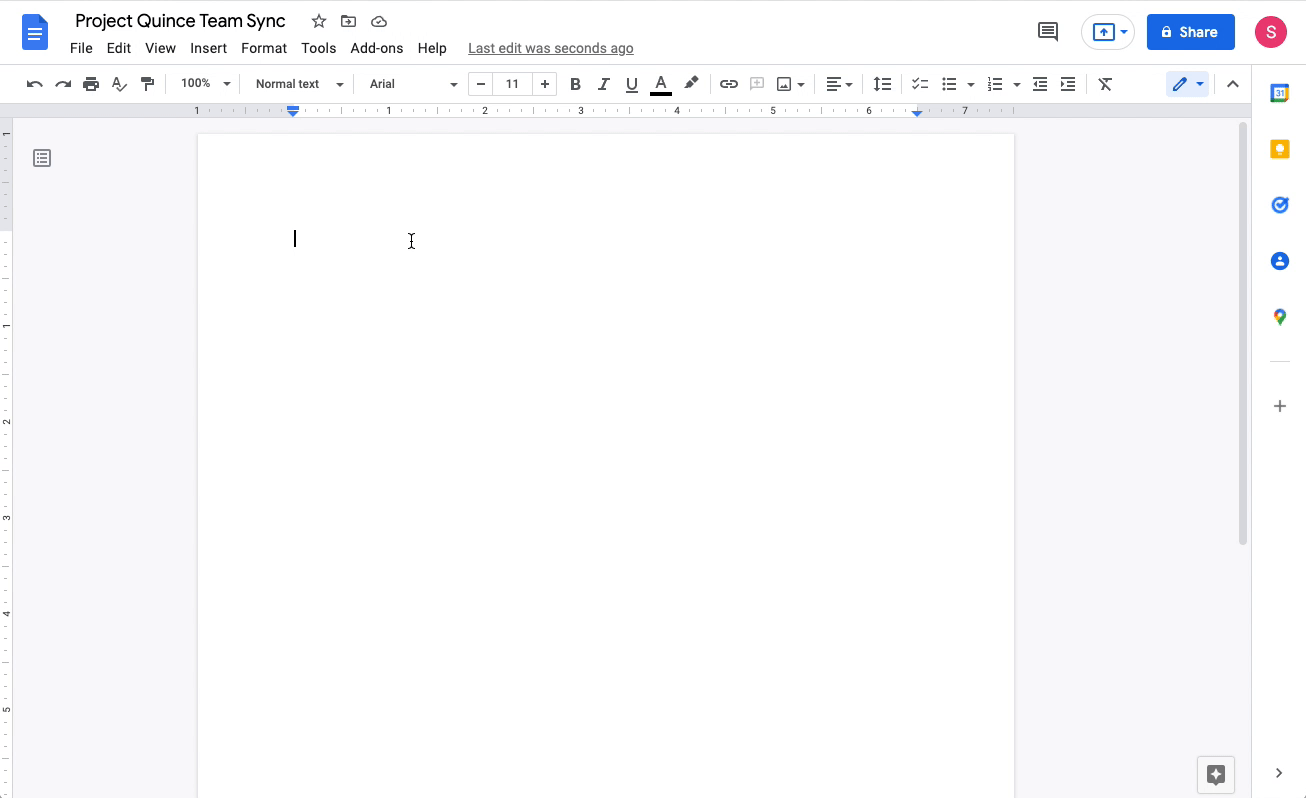 Google is also introducing a new meeting notes template that automatically imports any relevant information from a Calendar meeting invite, including smart chips for attendees and attached files—eliminating the manual steps traditionally required.
New Maps smart chip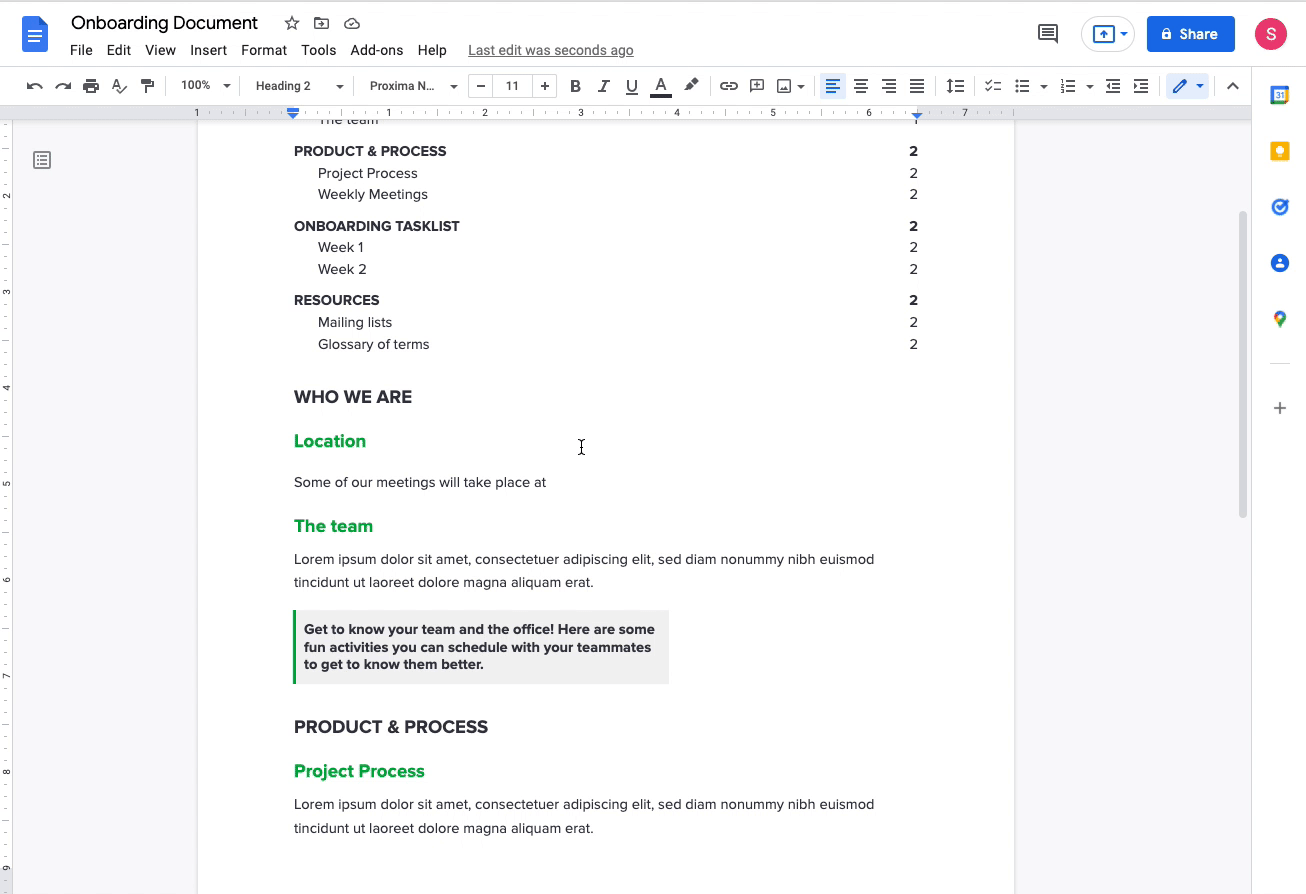 With the new Maps smart chip, you can easily preview a Google Maps link directly in Docs. When you click on the smart chip, you'll see a thumbnail with helpful information—like an image of the location in Maps and the address—or click the thumbnail to open a preview in the Docs side panel.
New People Chip in Sheets.
Google recently launched people chips in Sheets, to help you quickly view helpful information like a person's location, job title, and contact information.
Improvements to Formula correction in Sheets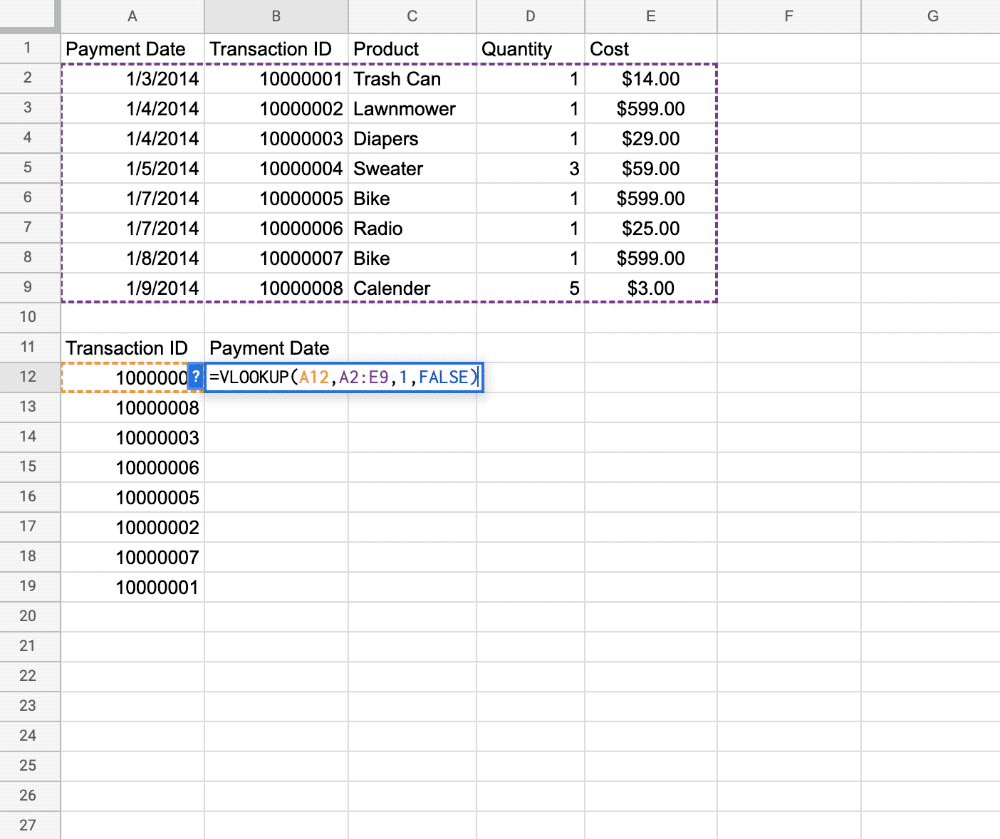 Formula suggestions intelligently recommend formulas and functions to use based on the data you are analyzing. Google is updating formula corrections to provide intelligent suggestions to help you troubleshoot formulas, catch errors, and deliver insights from your data faster.
Formula corrections will be launched to general availability in the coming weeks.